Witco injects $85 million into the plant | Local company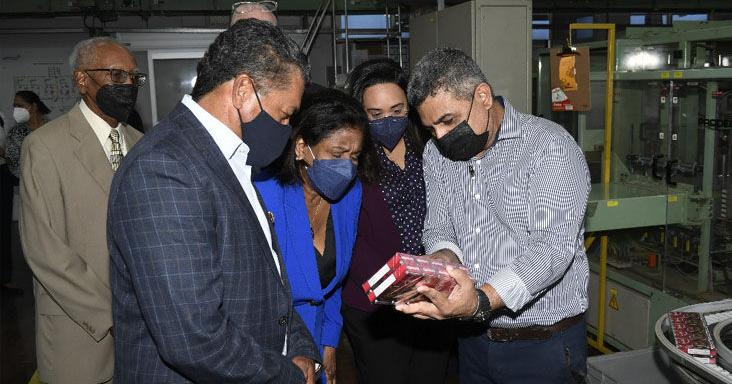 DESPITE two difficult years caused by the Covid-19 pandemic, West Indian Tobacco Company (Witco) has invested $85 million in remodeling equipment and packaging.
Speaking at the factory re-commissioning and ribbon cutting at the Witco factory in Mt D'or, Champs Fleurs, yesterday, the company's managing director, Laurent Meffre, said that this ambitious program is a clear demonstration of its commitment to the recovery and growth of Trinidad and Tobago.
"Our new corporate slogan is 'A Better Future' and we intend to be a positive contributor to the better future of this country and region.
"As a revenue generator, net earner, responsible employer and corporate citizen focused on sustainability and national development, we care about the future of this country and its rebirth. As we enter the endemic phase of the pandemic, we see a bright future ahead of us," Meffre said.
Witco manufactures cigarettes for local and regional markets.
Meffre stressed that the $85 million should not be viewed as a cost, but as an investment in rebranding and redesigning cigarette packaging. Additionally, the company brought in international experts to train workers on how to use the equipment.
Meffre highlighted the problems caused by the illicit cigarette trade, which has increased during the pandemic. But he said the company felt reassured by the significant steps taken by the Department of Trade and Industry and the government to reduce escalation in all its forms through the formation of the Tarde National Anti-Illicit Task Force. .
Witco, which has been in T&T for 116 years and employs 201 people, continues to use Integrated Work Systems tools as a major enabler of improvements and capabilities.
"As the manufacturing export hub for the Caribbean, 54% of our manufactured volume is exported regionally, generating US$20 million in foreign exchange each year. Witco is an institution in the economic landscape of this country, and through good times and bad, we are here to stay," Meffre said.
Asked by reporters about the tobacco company's fears during the pandemic, the chief executive said the race had been difficult, due to the restrictions imposed, but said more information would be revealed at the general meeting Witco's annual meeting early next month.
Trade and Industry Minister Paula Gopee-Scoon, who gave the keynote address, said the manufacturing sector had shown resilience during the pandemic. She said that while the government remains cautiously optimistic, the shift to the endemic phase of the pandemic will require the private sector to adopt innovative strategies and business models to ensure economic recovery and continued growth.