UWI Postgraduate Numbers Plunge | Local company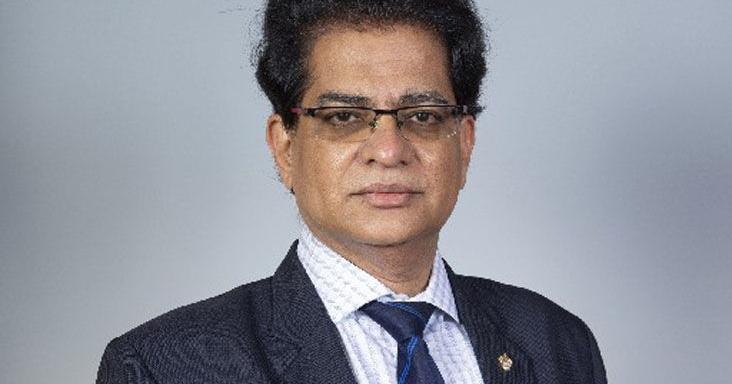 WITH the discontinuation of the Government Tuition Assistance Program (GATE) for postgraduate students, there has been a 60% decrease in enrollment at the University of the West Indies St Augustine.
This is the revelation of the director of graduate studies and research at the St Augustine campus, Professor Hariharan Seetharaman, who said that since the GATE program was discontinued in August 2020, the decrease was noticeable.
"Each year we typically saw a membership of between 5,000 and 6,000. But without GATE, that number dropped significantly. So that equates to a 60% decrease, while we're seeing a slow increase in enrollment this year, it's still not where it's supposed to be.
He hopes that by next year, enrollments between 5,000 and 6,000 can be seen again.
In a virtual interview with Express Business last Thursday, Seetharaman said that even without GATE, postgraduate programs at UWI St Augustine are still affordable compared to other international universities.
Giving an example, he said the renewable energy technology program will cost a UWI student between $20,000 and $30,000. This course at a UK university costs around $250,000 per academic year. For the Faculty of Law program, full-time for new students is $6,500, while part-time is $3,250. The Faculty of Medical Sciences tuition fee per academic year for new and returning students is $30,000, while the MPhil/PhD in the said program costs $25,000 for full-time students and $12,500 for new and returning part-time students.
Additionally, the Faculty of Engineering tuition and exam fees will cost new and returning students $7,700 and part-time $3,850 per academic year.
Seetharaman indicated that UWI St Augustine is also cheaper than universities in North America.
He also believes that education is an investment.
"My specialty is medicine and I started working in a general hospital. I wanted to do a specialty course and I passed the exam, which I got a good grade to enter the private school. But when I told my dad it would cost $130,000 a year, he said he couldn't afford it and my salary wasn't enough to pay for the graduate degree. So I mortgaged my grandfather's house and got a loan from a bank to do my medical program.
"I have no regrets because I would have been stuck in the same general hospital until now, but because I made this decision to go all the way with the $130,000 a year, I I was able to improve my career," Seetharaman said. . He noted that he was able to repay the loan in 4-5 years and stressed that the investment goes a long way as it makes you more marketable and competitive.
"Yes, without GATE it would be expensive for some students, especially in this economic climate caused by the Covid-19 pandemic, but getting a loan or receiving family support would go a long way as it improves their careers and critical thinking . Most jobs currently advertised by the government require you to have a postgraduate degree, so the demand is there. The mindset has to change and people can't cling to the false hope that GATE will come back," the professor stressed.
Seetharaman said some students thought graduate programs without GATE would cost upwards of $100,000 per academic year, similar to international universities. He said that was not the case, so those interested should look at the UWI booklet fees to see what they can afford to start their tuition.
Furthermore, he said companies in the petrochemical industries are willing to fund students in the petrochemical engineering program and then give them the job once they meet the criteria.
"This is just one example. Both the public and private sectors need postgraduate specialists, so these organizations will fund the program. It's just that many students aren't aware of these opportunities, but if you explore, you'll see which organization will fund a program you're interested in," he said.
Another setback for UWI, the professor pointed out, was the decision of the Ministry of Education to pause sending teachers to do their education degree under the postgraduate programme.
"I don't know if there would be any enrollment this semester, but it was a very popular program for teachers, across the country, to improve their skills."
Seetharaman called on Caricom governments to help fund some of the programs as many students are also from the region and it has become difficult for a government to carry the financial burden.
"In North American universities they have access to huge research grants from their governments and organizations and I think if the Caricom governments came together it would help a lot of postgraduate programs. Let's face it, GATE is not coming back and we have to look for other ways to support these programs.
In 2020, the Minister for Education, Dr Nyan Gadsby-Dolly, announced that GATE funding for postgraduate study at tertiary institutions would be stopped.
"Students who already hold an undergraduate or postgraduate degree, whether or not they have been beneficiaries of the GATE program, will not be able to obtain funding for any other program," she said.
Gadsby-Dolly also added that other students wishing to access GATE will need to take a mandatory resource test.
"Failure to meet the means test will disqualify the application from being considered for GATE funding," said Gadsby-Dolly, who explained that the level of funding will be adjusted based on household income.
Household incomes below $10,000 per month will see students eligible for 100% tuition funding.
Incomes greater than $10,000 per month but less than $30,000 will qualify students for 75% tuition funding, while students from households with incomes greater than $30,000 per month but less than $75,000 will get 50% tuition funding. Households with an income greater than $75,000 will not be eligible for GATE funding.
Even before the government decided to cut GATE funding for UWI students, enrollment in tertiary institutions was falling.
The UWI St Augustine Annual Report 2019-2020 indicates that the total number of enrollments in 2014/15 was 18,389. This decreased each year until 2019/20, when the number of enrollments was 16,126, this which means that over the six-year period, the number of students entering university fell by 12.3%.