UAF to Honor 2022 Meritorious Service Award Recipients | Local company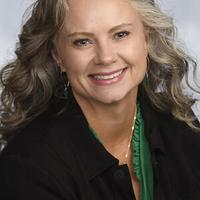 The University of Alaska Fairbanks selected Anna Atchison, Susan Henrichs, Aaron Schutt and Ann Tremarello to receive the Meritorious Service Awards in 2022.
Atchison is a UAF alumnus and director of external affairs for Kinross Alaska, which operates the Fort Knox mine north of Fairbanks. For the past 12 years, she has overseen corporate social responsibility actions, community and government relations, and communications. Atchison graduated from UAF in 2001 with a bachelor's degree in natural resource management.
Henrichs served at UAF from 1982 to 2018, beginning his career as a marine science faculty member and retiring as provost and executive vice chancellor for academic affairs. His teaching ranged from basic undergraduate courses to advanced graduate seminars. Henrichs served the UAF through his work on numerous committees and panels, as well as his efforts as a provost.
Schutt, President and CEO of Doyon Ltd. since 2011, has contributed to the university and rural Alaskan communities through leadership, mentorship, and service. He served as co-chair of the UAF's Troth Yeddha' Legacy Initiative and the Chancellor's Advisory Council. Schutt, who has roots in Tanana and grew up in Tok, has served on numerous boards of Alaskan businesses and organizations, including Northrim Bank, Akeela Inc. and the Alaska Native Heritage Center. He also coaches youth hockey and stays connected to the land and Alaska Native culture through traditional hunting and gathering.
Tremarello spent part of six decades serving the university in the admissions office. Her career, which began after graduating in 1957, began as a receptionist. She retired 45 years later as the institution's registrar, responsible for enrollment, academic records and degrees. Tremarello has guided the university through many transitions, moving from paper records to computers and the Internet.
Recipients of the Meritorious Service Award will be among those honored at the UAF's 2022 Laureate Recognition Ceremony, which will take place at 5 p.m. on April 29 at the Davis Concert Hall.