TTNGL Earnings Increase 40.6% for Half Year | Local company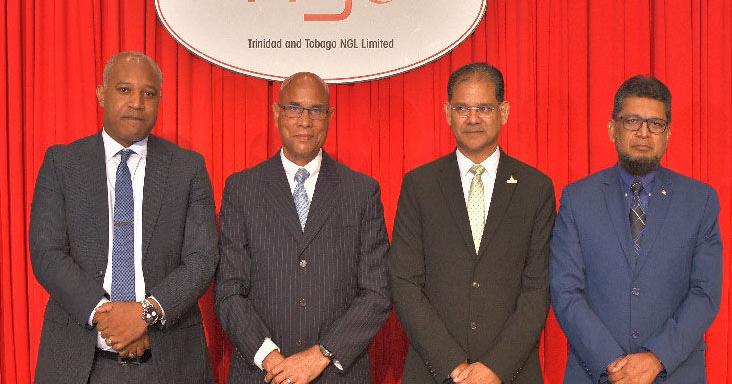 Trinidad and Tobago NGL Ltd (TTNGL) yesterday reported after-tax profit of $117.5 million for the six months ended June 30, 2022, representing a 40.6% increase from $83.6 million dollars recorded by the producer of cooking gas and natural gasoline for the same period in 2021.
TTNGL directors said the company continues to show strong financial performance for 2022.
In a press release yesterday, TTNGL said its improved performance was directly linked to higher profit share from its investment in Phoenix Park Gas Processors Limited (PPGPL).
TTNGL said, "PPGPL's stock performance was underpinned by the recognized increase in Mont Belvieu natural gas liquids (NGL) prices, which were 66.7% higher than the corresponding period of the last year.
"Furthermore, the global upward trend in energy commodity prices, which continued from 2021, served to bolster PPGPL's earnings.
"Lower natural gas volumes received at PPGPL for the first half of 2022 resulted in lower NGL production from gas processing of 5.0% compared to 2021." TTNGL said that in 2022, NGL production averaged 1,060 million standard cubic feet per day (mmscfd), while in 2021 it averaged 1,080 mmscfd.
"This reduction was attributed to downtime at downstream petrochemical plants for maintenance activities during the period," according to the company.
TTNGL said that despite the production cut, NGL sales volumes for the first six months of 2022 were 23.3% higher than 2021, due to reduced inventory due to higher demand. client.
Higher sales volumes benefited from robust prices for NGL products during the period from January 1 to June 30, 2022, the company said.
In its statement on TTNGL's half-year financial statements, two directors of the company noted that crude oil prices are closely aligned with NGL prices.
"Crude oil production cutbacks from all major oil-producing companies have been slow to rebound from the reduction of staff and the dismantling of production facilities during the pandemic crisis," the directors said.
The company noted that as part of PPGPL's international expansion, it completed the acquisition of the Hull NGL terminal in Texas, United States in January 2022.
"This new facility is now fully integrated with the planned expansion to fully maximize its potential. This acquisition is fully aligned with the Company's NGL business growth strategy and further consolidates its North American subsidiary, Phoenix Park Trinidad and Tobago Energy Holdings Limited (PPTTEHL), as a key NGL supplier to customers in the markets it serves," TTNGL said. .
The company said the footprint of this facility would allow for future asset expansion and the performance of its US business segment should contribute positively to PPGPL's future earnings potential.
TTNGL's earnings per share for the six months was TT$0.76 (2021 – TT$0.54), representing a 40.7% year-on-year increase.
Based on the Company's results for the six months ended June 30, 2022 and its current cash position, TTNGL's Board of Directors has declared an interim dividend of $0.35 per share for 2022. This dividend is due be paid on September 14, 2022, to shareholders on the register of members as of August 26, 2022.
Considering TTNGL's issued share capital of 116,100,000, according to the T&T Stock Exchange website, the company will pay out a total of $40.635 million to its shareholders on September 14, 2022.
Outlining the outlook for the company, TTNGL's Board of Directors said "it is confident that the outlook for PPGPL will remain positive as the issuer company continues to focus on operational efficiency and optimization commercial agreements despite the uncertainties of the energy and raw materials markets, both local and international.
The company said this focus, coupled with continued favorable NGL prices and PPGPL's continued efforts to satisfy its customers and grow and retain its markets, will support the development of long-term sustainable shareholder value for TTNGL.
About TTNGL
TTNGL is a company which was set up by the government to own the 39% of Phoenix Park Gas Processors Ltd (PPGPL) which was acquired by the National Gas Company of T&T from ConocoPhillips in August 2013.
In February 2014, NGC transferred its 39% stake in a newly formed entity – Trinidad and Tobago NGL Limited (TTNGL).
TTNGL was officially listed on the Trinidad and Tobago Stock Exchange in October 2015, following its initial public offering (IPO).
PPGPL is a natural gas operating company that processes natural gas, fractionates and markets extracted natural gas liquids (NGLs).
The PPGPL facility is designed to process raw natural gas from the existing pipeline system and extract the natural gas liquids it contains. This process allows it to deliver cleaner gas, free of heavy hydrocarbons, to petrochemical plants downstream.
NGLs are broken down into three components: propane, butane and natural gasoline. Propane and butane are sold as liquefied petroleum gas (LPG) or cooking gas locally as well as in Caribbean and Central American markets. The natural essence is marketed further.
The other shareholders of PPGPL are NGC NGL (51%) and an investment consortium, Pan West Engineers and Constructors, LLC (10%). Pan West is equally owned by the country's main institutional investors: National Enterprises Ltd, the National Insurance Board of Trinidad and Tobago and the Trinidad and Tobago Unit Trust Corporation.