T&T invoices will be paid | Local company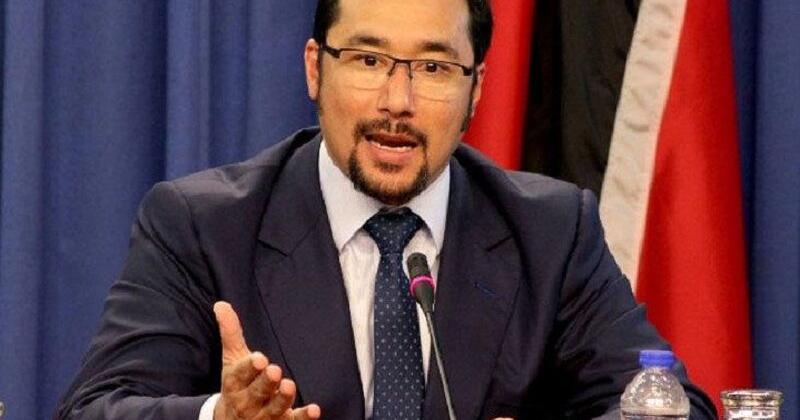 As global oil prices continue to soar due to the ongoing conflict between Russia and Ukraine, that country is using the revenue to pay the bills it incurred during the Covid-19 pandemic.
That's according to Energy Minister Stuart Young, in an interview with CNN international affairs anchor Richard Quest during a Quest Means Business segment yesterday.
Quest explained to Young that the windfall this country is getting from rising oil prices is a huge amount of revenue. However, the minister was quick to say that he wouldn't say it's a huge income.
"As a government, what you're really doing is raising that revenue through taxes, so you're waiting for it to come in. Also, as a government just coming out of a very difficult period of the pandemic, you will have bills to pay, so we will pay our bills. Government revenues should support about 1.4 million people, who frankly have a good life. So we would spend it on our education, which we spend billions on, and other things that are necessary to run the country," he said.
Young told Quest that aside from the increase in natural gas, there was also an increase in revenue from ammonia products.
"You know, with ammonia prices, they've gone from about US$180 a metric ton to about US$1,400 a metric ton, so there's a significant increase in revenue for these energy companies and we will see in our coffers as well," Young said.
Quest also asked the minister how he thinks the world should wean off Russian oil and gas, as Hungary said "withdrawing Russian oil and gas would be like hitting the economy with an atomic bomb."
Young noted that what needs to be looked at globally is what other countries can contribute by increasing production, so that's where T&T wants to step in and help.
"You know, Richard, there's another conversation going on about weaning off gasoline. We see it as completely different. So there's a whole conversation about renewables that we're supporting, but we see that gas is the cleanest hydrocarbon fossil fuel, and we actually think the gas is going to be around for decades.
"So, for example, in Trinidad, 99.9% of our electricity needs come from the natural gas that we produce. So how is the rest of the world, especially Europe, coping with this current crisis? You have to look where there is an alternative supply of natural gas and, hey, Trinidad and Tobago is one of those places," he added.