T&T Craft Goes Digital | Local company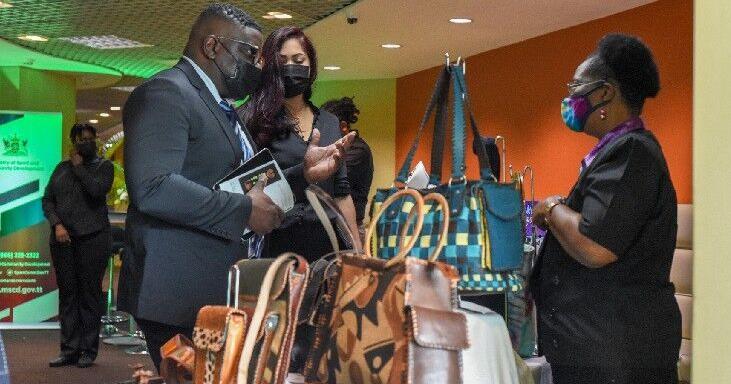 A NATIONAL digital ecosystem for Trinidad and Tobago's handicrafts sector has been launched to enable local artisans to ply their trade using e-commerce tools.
The Export Centers Company Limited (ECCL) has partnered with Bmobile to help members of the creative community modernize the way they promote and sell their creations.
Speaking at the launch yesterday at the Government Campus Plaza Auditorium, TSTT Managing Director Lisa Agard said it was important to build environmentally friendly businesses with a minimal carbon footprint.
Agard said this initiative will also contribute to; youth development; creating more women-led businesses; leverage ICT for business and economic development and generate more foreign exchange earnings.
"According to the International Trade Center (ITC), the global crafts market was worth $718 billion in 2020, and with online retail and e-commerce making crafts increasingly accessible, the Center of international trade expects this figure to continue to grow," she noted. .
The telecommunications CEO also noted that the company's communications platforms can give entrepreneurs and tradespeople the same access to broadband, data centers, cloud computing, security, and to data networks and smart devices than any large enterprise.
In terms of investment for the country, Agard said TSTT between 2005 and 2021, the company invested $8.6 billion, and when other capital expenditures are taken into account, that number rises to 10.9. billions of dollars.
ECCL Acting Director General Kaisha Ince explained that the new features of this digital framework include:
—A new corporate information website for ECCL, which facilitates digital branding of the company and its craft empowerment services, online registration for craft courses and more Again ;
—An E-Tender site that allows bidders of ECCL projects and services to download the tender schedule and then submit their bids online via this new portal allowing the company to comply with the legislation on public markets ;
—Creation of an ECCL handicraft online store offering local artisans and entrepreneurs the opportunity to showcase and sell their handicrafts online to national and international customers and to receive money online.
She added that the Craft E-Store will be operational from July and in two weeks the ECCL will launch a campaign to register artisans.