Time to tackle the $6 billion regional food import bill | Local company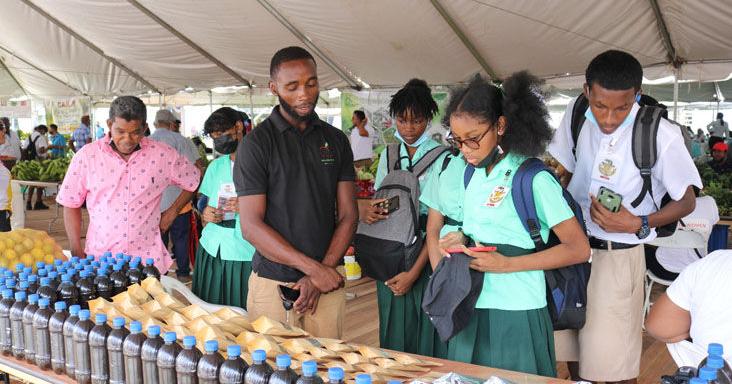 As Caribbean agriculture leaders and stakeholders gather here to take a major step towards reducing the region's $6 billion food import bill by 25% in three years, the Secretary General of Caribbean Community (Caricom) Dr. Carla Burnett said not only will governments have to make tough decisions, but the private sector must also get involved.
She was speaking yesterday at the opening ceremony of the first Agricultural Investment Forum and Expo, organized by the Government of Guyana and the Caricom Secretariat under the theme "Investing in Vision 25 by 2025".
"With food prices at their highest level since 2008, we are doing what we need to do to seize this challenge as an opportunity to increase our own production for trade in regional markets and beyond," said the secretary general of Caricom.
"Success will require increased support from our governments to ease the technological, logistical and financial constraints faced by our producers. This will require tough decisions to be made about the allocation of funds to agricultural and rural development, agricultural research, national transportation – those sectors and related services that play an important role in bringing technological solutions to our farming communities and the marketing of products.
Dr Barnett added that private investment is crucial for sustained output and productivity growth in agriculture, as in any sector.
The three-day agri-investment forum and expo attracted hundreds of international, regional and local investors and exhibitors.
"It is very encouraging to see that so many investors have answered the call to actively participate in this important event. There will be a lot of follow-up work to be done to ensure that real results flow from this commitment and we are here to do all we can to help," Barnett said.
She affirmed that agriculture has the potential to significantly contribute to economic recovery and resilience, and drive inclusive socio-economic development for the region.
According to her, "it is a major pillar, on which we can rely to develop the human and economic capital that exists in our region".
"Today, we not only stress the importance of increasing investment in our food and agriculture sector if we are to achieve our goal of greater food and nutrition security; we are also demonstrating the willingness to do the level of planning and execution with the full range of stakeholders that we need to work together to achieve Vision 25 by 2025 – from investors to farmers to technology providers to agribusinesses. processors to consumers," says Dr. Barnet.
Covid easing
She added that this vision is not just a concept but an urgent necessity.
"This is a statement of commitment from government leaders that demonstrates that now is the time to act. The path to transforming our regional food systems is in our hands," said Barnett.
The Secretary-General acknowledged that this task is being undertaken at a time of great global uncertainty – the Covid-19 pandemic having exacted a heavy toll on regional economies; significant increase in the prices of food, fuel and other commodities, due to Russia's invasion of Ukraine; and long-lasting supply chain disruptions, all of which increase the cost of doing business and put additional pressure on government budgets.
However, she noted that with the ongoing removal of pandemic-related restrictions, Caribbean economies are now on the verge of recovering some of the lost ground.
"This is a stressful time that greatly tests our resilience. However, I believe that the spirit of cooperation, which we have always shown in times of adversity, will be the foundation on which we overcome the current challenges," said Barnett.
—CMC