The Green Fund obtains a renewed mandate | Local company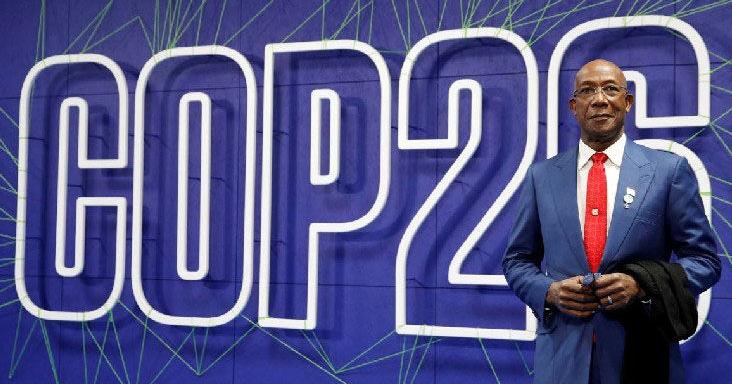 FOLLOWING the United Nations Congress of the Parties (COP26) summit in Glasgow in November last year, the Minister for Planning and Development, Camille Robinson-Regis, appointed the Green Fund Advisory Committee to review the Fund.
After being on hold for about nine months, a new advisory board was appointed on January 20.
It is chaired by Camille Mohan Cayenne and includes Steve Jordan, Carlton Roberts, Maurisa Pierre, Kelli Danglad, Joel Roper, Michelle Davis, Eula Rogers and Jeremy Ramroop.
Based on the objectives of COP26, one of the first acts of the committee, Robinson-Regis told Express Business that it was "a review of the Green Fund with the new board regarding the stipulations for approval and to ensure that beneficiaries' objectives are clearly aligned". .
She said the Green Fund should be seen as a catalyst to engage community groups and other organizations in delivering T&T's environmental agenda.
"This program is guided by Trinidad and Tobago's National Development Strategy: Vision 2030, one of the five main objectives of which is to place the environment at the center of social and economic development," she said. .
The Green Fund stood at $7.6 billion in September 2020.
All private sector entities that generate revenue in Trinidad and Tobago are required to pay a 0.03% tax on their gross revenue to the Green Fund.
Since it became operational in 2008, only $400 million has been spent on sustainable projects so far.
"To date, we have used less than 5% of the funds and are looking for eligible organizations to access it. It's been a challenge to get people to access it," Simone Browne, director of the Green Fund, told Express Business last November.
"What we're trying to do at the Fund is to make sure people don't just see it as free money, but generally have to want to do something to save the environment. We're not just going to hemorrhage money that seems to only pay fees, but does nothing in terms of changing our behaviors or improving the physical environment. Unfortunately, we find ourselves with candidates without experience and without environmental awareness but who come for a project of 25 million dollars and the majority of which will pay salaries. It won't change our environment. We don't encourage applications like that," Browne said.
So how will the Fund align with the objectives of COP26?
"So far, the Green Fund has demonstrated its vital role as a tool for the government to financially assist organizations and community groups engaged in activities related to sanitation, reforestation, environmental education and raising public awareness of environmental issues and environmental conservation.These goals will in future be even more linked to the COP26 goals of reducing deforestation and demonstrating investment in renewable energy; adapt to protect communities and natural habitats; mobilize funding, albeit locally for suitable applicants and work together to deliver," Robinson-Regis said.
She noted that to date, 15 certified activities, valued at over $330 million, are being actively implemented, all reflecting in one way or another COP26, the Sustainable Development Goals (SDGs) and national development goals.
Some of the projects are water harvesting in Toco, solar energy installations, development of a waste oil management system, expansion of the Adopt a River program, wetland rehabilitation, the initiative capacity building of fishermen for sustainable harvesting, monitoring of sea turtles and eco-tourism development.
Robinson-Regis said members of the advisory board were selected based on their experience and qualifications in finance, environmental management and law, as well as their demonstrated interest in issues. related to sanitation, reforestation, environmental education and public environmental awareness. issues or preservation of the environment.
"These are key areas of the Green Fund's mandate, allowing for a high level of evaluation by the Board of Directors, regarding the selection and approval of project proposals from institutions seeking support from the Green Fund," said she declared.
"The work endorsed and supported by the Green Fund also supports Trinidad and Tobago's commitments to the global SDGs," she said.
She observed that another key driver to which the GCF contributes is Trinidad and Tobago's national environmental policy.
Trinidad and Tobago was represented at COP26 in Glasgow, Scotland by Prime Minister Dr. Keith Rowley, who led Trinidad and Tobago as Head of Delegation for the Global Leaders Summit; Minister Robinson-Regis, Head of Delegation for the High Level Ministerial Summit; and Mr. Kishan Kumarsingh, Head of the Multilateral Environmental Agreements Unit, Ministry of Planning was the Head of Delegation for the Technical Negotiations.