The government must regulate and eradicate crime | Local company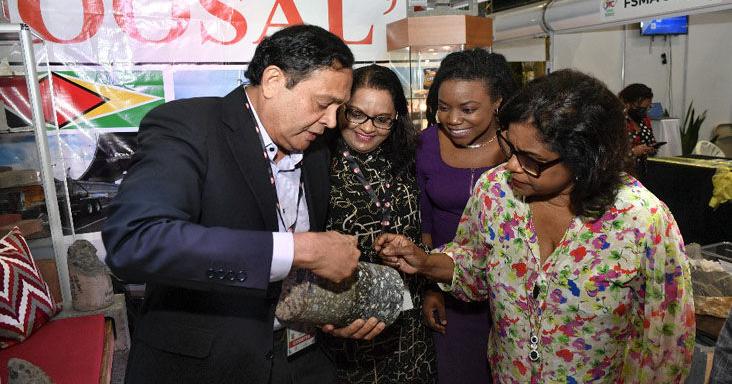 The government is making it clear that it has no plans to resume scrap yards, as protesting scrap dealers said earlier this week.
However, Trade and Industry Minister Paula Gopee-Scoon insisted the industry needed to be regulated.
She made the remarks in response to questions from reporters about the industry during a tour of the Trinidad and Tobago Manufacturers Association Trade and Investment Convention at the Macoya Center of Excellence yesterday .
"Obviously the situation was out of control with the impending, with the worsening levels of criminal activity and so it had to be controlled. The government is not interested in running scrap yards and no such charges should not be pronounced, but at the same time, it is our responsibility to ensure that things are done in an honest way," she lamented.
The minister noted that regulations currently governing the industry date back to 1904 in some cases.
"Some have come to abuse it lately and that needs to be addressed," she said.
Gopee-Scoon said the Cabinet subcommittee that has been formed to review the industry already has policy recommendations, which Attorney General Reginald Armor will include in his final recommendations.
"This will involve the old Metal and Marine Shops Act as well as new regulations. We also need to look at the ecosystem to make sure it's covered and foolproof. We expect this exercise to be completed in three months," Gopee-Scoon said.
She said exemptions have been granted to three manufacturers who are involved in the metallurgical industry, and two of them are currently exporting their scrap.
Scrappers have been protesting since the ban was announced, demanding the government reverse the decision.
The workers also alleged that the government wanted to take control of scrap yards across the country, which they say is why metal exports have been banned for six months.
According to the AG, the ban took effect based on a barring order, pursuant to Section 44 of the Customs Act, and will expire on February 23, 2023. The Attorney General's Office will make recommendations to Cabinet in three months and, if approved, the ban would be lifted at that stage.
Those found in violation of the ban face a $15,000 fine, but Armor said that was based on the old law and needed to be reconsidered.
"In short, we imposed a six-month export ban. But I hope that with the hard work of the Law Reform Commission and the Chief Parliamentary Counsel of the Attorney General's Office, I can return to Cabinet within three months to put in place a legislative and regulatory system that will allow the ban be less than three months," he added. See page 17