The government must be transparent | Local company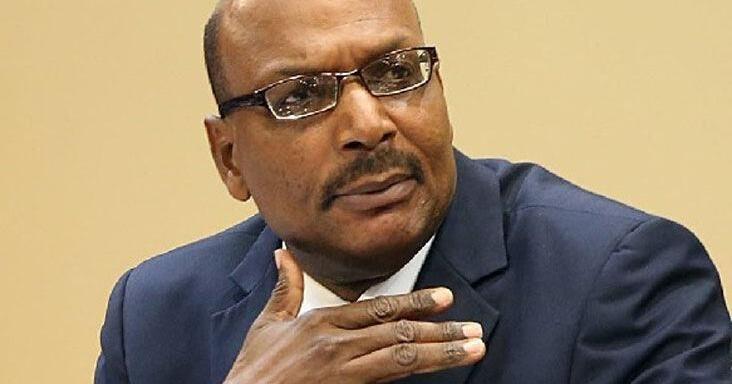 OPPOSITION Senator Wade Mark reiterates his call on the government to launch a full and transparent investigation into the decision by majority corporation First Citizens to provide US dollar loans to a private Jamaican company, Cornerstone Financial Holdings, which is the majority. shareholder of Barita Investments Ltd, a company listed on the Jamaica Stock Exchange.
Mark, who is the Senate Opposition Business Leader, first raised the issue of US dollar loans by First Citizens to Cornerstone Financial Holdings in a Senate adjournment motion on Wednesday.
On Thursday, Finance Minister Colm Imbert issued a press release condemning Mark's presentation to the Senate as "dangerous misinformation" about FCB investments.
Imbert said: "In his irresponsible outburst, which was clearly intended to damage the reputations of both companies, Senator Mark alleged, without a shred of evidence, other than regurgitating baseless insinuations in the newspapers, that FCB had invested hundreds of million TT dollars in what he described as an unknown, overleveraged, indiscriminate company involved in a Ponzi scheme. Senator Mark went further by claiming that FCB's investment in Cornerstone was a criminal act.
In the Senate on Wednesday, Mark had raised questions about another US$45 million ($306 million) loan, not an investment, that First Citizens had made to Cornerstone Financial Holdings.
Mark's comments were based on a Sunday Express article from March 20, 2022, which came from the security confirmation deed between Cornerstone Financial Holdings Ltd, as borrower, and First Citizens Bank Ltd, as lender.
This document was prepared by the Jamaican law firm Myers, Fletcher & Gordon and was signed on February 8, 2022.
The act was performed by Cornerstone directors Paul Simpson and Arnold Aiken, and by Lindi Ballah-Tull and Jason Julien of First Citizens.
The collateral confirmation deed refers to an April 24, 2020 loan agreement between the two parties, in which First Citizens agreed to make available to Cornerstone a loan facility of up to US$25 million.
The collateral confirmation deed also refers to a loan agreement dated July 6, 2021, in which First Citizens agreed to loan Cornerstone up to US$15.1 million.
And the document pointed out that First Citizens had "agreed to extend additional credit facilities to the borrower up to $45 million," to be disbursed in two tranches:
• Tranche 1 for an amount of US$25 million;
• Tranche 2 for an amount of 20 million dollars.
First Citizens has agreed to hold Cornerstone shares in Barita Investments as collateral for the loan facilities.
Cornerstone responded to the Sunday Express article by issuing a statement to the Guardian, which was published on March 30, 2022. This article confirmed that the Jamaican company has three facilities with First Citizens, but it assesses the total exposure at US$60.1 million.
Cornerstone's statement confirmed the first facility of US$25 million, the second facility of US$20 million and the first tranche of the third facility of US$15.1 million.
"As of March 25, the total number of shares pledged to First Citizens Bank was 184,333,333 common shares," according to the Cornerstone statement.
Cornerstone's 2021 audited financial statements provide information on the company's long-term borrowings as of September 30, 2021.
The first US$25 million loan facility "attracts a floating interest rate of 4.5% at the statement of financial position date, which is comprised of LIBOR plus a repricing margin."
The second loan facility of US$15.1 million "attracts a floating interest rate of 5.12% at the statement of financial position date, which is composed of LIBOR plus a repricing margin."
The third facility is not included as it was expanded in 2022.
In late June, Cornerstone pushed back the issuance date of a JA$6 billion ($39.7 million) bond it is trying to raise in the Jamaican market from June 28 to July 28. This bond is in three tranches paying interest rates between 8.50% and 9.75% per annum.
In his press release yesterday, Mark said: 'The mere fact that Imbert feels the need to rush to the defense of First Citizens Bank on this matter is in itself a major red flag.'
Mark said it was unsurprising that the finance minister stood up to his call for transparency and accountability, referring to the minister's failure to table the Council's annual reports. National Insurance for 2019 and 2020 to Parliament within the timeframe provided by the National Insurance Act. .
Mark also referred to compensation allegedly awarded by the government to directors of the National Gas Company and last month's judgment involving Central Bank Governor Jwala Rambarran.
"I reiterate my call for full transparency and accountability in all state actions, including First Citizens Bank's decision to lend privately held Cornerstone Financial $45 million," Mark concluded. .