Suriname Oil Company Reports Strong Income | Local company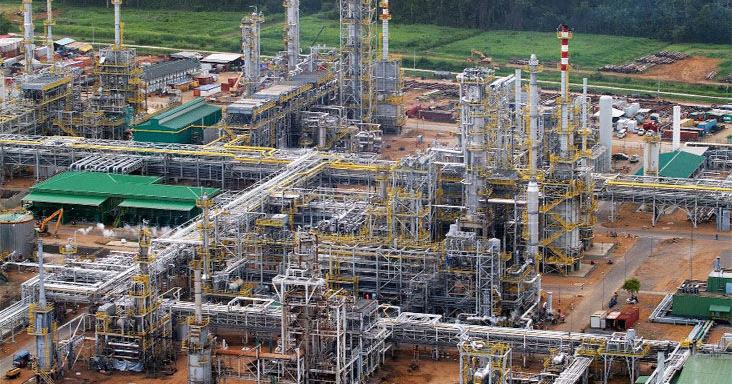 SURINAM's state-owned oil company Staatsolie has said it expects gross revenues last year to be around $ 400 million and that nearly half of that will go to the government under form of taxes, dividends and royalties.
In 2020, the company paid US $ 132 million in taxes and royalties, and in a statement it said Saramacca crude production was around six million barrels throughout the year.
"The extreme rainfall and associated flooded fields and production facilities in Saramacca district required additional efforts to meet the production target. A total of 2.97 million barrels of diesel and gasoline were produced, the highest production in the history of the Staatsolie refinery, "the statement said.
The company said its subsidiary, GOw2, has been able to maintain its market share and that Staatsolie Power Company Suriname, which generates more than 75 percent of Suriname's electricity needs for households and industry, is establishing a historical record.
"Due to the higher water levels in the reservoir, more hydroelectric power was supplied to the electricity grid. Therefore, less, relatively more expensive thermal electricity was required to meet the total requirement, which meant a saving of approximately US $ 16 million for Suriname.
Staatsolie said he would review the existing strategic plan and adjust it if necessary and that in the near future, "the focus will remain on safe and efficient production, which should result in: added value to the development of Suriname .
"An attempt will be made with the partners, who are active in the offshore area, to materialize an investment decision taken last year."
The company said that oil and gas companies contribute significantly to so-called greenhouse gas emissions and that several international oil companies have announced plans to reduce their emissions.
"Staatsolie started mapping and auditing its shows last year. During the coming period, the company will also review and announce future targets in this regard. "
Staatsolie said it has also taken important steps to become a shallow offshore operator and last October a production sharing contract for Block 5 was signed with Chevron Exploration Suriname Limited.
"With this, Staatsolie participates as a partner in offshore activities for the first time in its history," the statement said, adding that the company is also engaged in the development of local content in the offshore oil industry, as this directly contributes to the development of Suriname.
"This concerns the supply of local goods and services and the provision of jobs by Surinamese. The development of local content has materialized with various actions and projects.
—CMC