Solon Considers Possible Rise in Senior Center Membership Fees | local government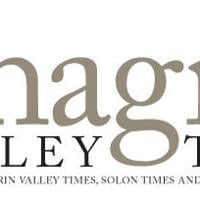 In an effort to increase city revenue, Solon Councilman William I. Russo requested that the administration revise the fees associated with memberships at Solon Community and Senior Centers.
"My worry is that with cost increases (everywhere), and especially what we're seeing this year, it's time to take a look," Mr Russo said.
Membership fees differ for residents and non-residents of the city. There are also varied rates for seniors and students.
For the Solon Community Center, which opened in 2003, memberships are available for residents as well as those who do not live, but work, in Solon.
These fees have not been increased since 2012.
Recreation center manager Rich Parker said residents/adults currently pay $265 a year; and those who work in Solon or live in neighboring Glenwillow, $400.
For the Solon Senior Center, which serves people 60 and older and opened in 2003, there is no membership fee for Solon residents. Non-residents pay $30 a year, according to Jill Frankel, director of senior services.
Ms. Frankel said the fees for the activities and the program are reviewed and adjusted every year based on the operational costs of each activity, which means that there are increases in the costs of the activities every year.
Mr. Russo said the city may consider changing that.
"Maybe we need to do something different with the membership prices and see how we can recoup some of the cost.
"Do we have the proper load?" He asked. "My concern is that we haven't changed what we charge seniors since the place opened."
Both centers have experienced declines in revenue due to the pandemic, especially as many members do not leave their homes or participate in the various programs offered.
According to CFO Matt Rubino, the community center's membership revenue was $694,811 in 2019, falling to $257,769 in 2020, a 63% decline. The amount increased to $378,374 in 2021 for annual memberships, for a jump of almost 47%.
But that amount is still 45% lower than in 2019, which is a normal year, Rubino noted.
Mr. Russo said the community center competes with area fitness centers, but not the senior center.
He went on to say that Ms Frankel has done an amazing job of providing services to the seniors community, but it is important to ensure that there is appropriate revenue in this area.
"There should be revenue generated," Mr. Russo said.
He added that the city might decide to leave things as they are, "but we've been long overdue looking at it."
Mayor Edward H. Kraus said he agreed it was time to review the fees.
"You also have to run the city like a business," Mayor Kraus said.
He said the community center's rates are low compared to other health clubs and fitness centers.
"I think it's still good business," he said, "but we have to keep operating.
"We're not here to make a profit, but you need to generate enough revenue to operate successfully."