Solon Chamber succeeds with a three-headed approach | local government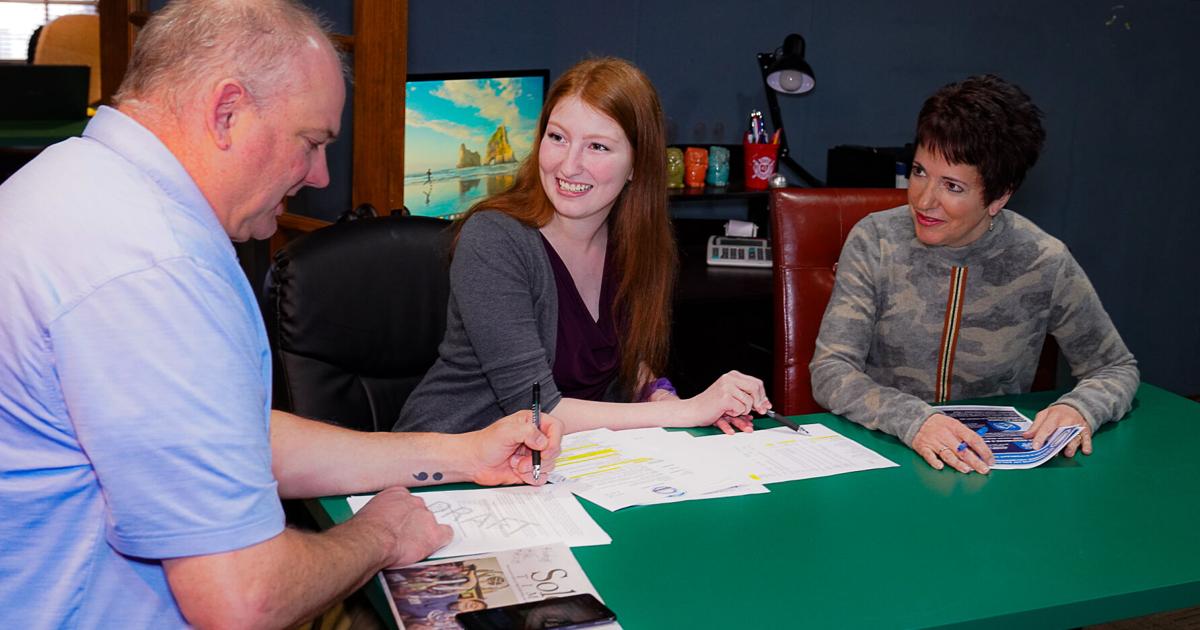 Three minds think alike when it comes to the mission – and value – of the Solon Chamber of Commerce.
Tom Bennett, Marilyn McMillin and Elizabeth "Libby" Rigo, the chamber's only three employees, work side by side to help the more than 425 members of the city's bustling business community.
From business development to information sharing, social events and more, the varied roles they bring to the chamber are rooted in expertise and commitment.
Mr. Bennett, entering his fifth year as President and CEO, has experience working in the not-for-profit sector. A "perfect day" for him, he described, involves 20-30 spreadsheets, talking on the phone or meeting with members, as well as working with the chamber's 19-member board to determine the best way to bring value to the people involved.
"My goal is – if we engage our members and find value, then we will continue to grow," he said.
Ms. McMillin, a former practicing lawyer who joined the chamber last October, is director of business development, working on retention, keeping members engaged and showing them how best to use their membership.
She also regularly scours the database of former chamber members, talking to them and reviewing their memberships in hopes of re-engaging them. In her role, she sends out mailings and e-mails to see which companies have not yet been hired.
"Updating contacts and information is an ongoing process," Ms McMillin explained, particularly in light of the pandemic.
"I work to find out who the members are and who are the right people to contact," she added.
Ms. Rigo, who is a communications coordinator, hired two months ago, is the face of the chamber, handling all social media and event planning, among other duties.
"The goal is to get members to engage, whether in person or online," Ms. Rigo said. "I work to get people in the door and engage them with the chamber as well as think of ways to make events new and exciting."
These events include everything from after-hours get-togethers and coffee networking events to golf outings and more.
"I bring them, and Libby takes care of them," Ms McMillin said.
The three, aged between 20 and 50, say they work collaboratively every day from their office on SOM Center Road.
"We're always talking about something," Ms McMillin said of herself and her colleagues. "There is always a question to ask.
"There's a lot of learning," Ms. McMillin said. "We are also learning to work with each other.
"We pride ourselves on getting to know each other as a team," Mr. Bennett added, always exploring how they can make things better together in light of a changing world.
Although it's one of the largest and growing chambers in northeast Ohio, the Solon chamber staff gets the job done in a small space, measuring just 920 square feet.
They are currently in a period of major growth, Bennett noted, adding and retaining more members.
"In 2021, we added 99 new members in the midst of a pandemic and grew by 8.5%," he said.
At the same time, staff have seen 100% turnover "in a positive way" over the past year, Mr Bennett continued, with his two former employees landing good jobs that furthered their careers, said he declared.
The Solon Chamber, which began in 1927, has a variety of members, unique from other communities.
"We have Nestlé and Swagelok right down to home businesses and everything in between," Bennett said.
Mr Bennett said the chamber's biggest challenge "is our members' biggest challenge".
These days, it's about workforce development, inflationary impacts and supply chain issues, among others, he said.
"When these issues affect our business, we need to make sure that what we do helps counter that," Bennett said.
The chamber showcases a variety of programs as part of its offerings, addressing current issues such as free COVID-19 testing and what that means for businesses.
"This is the area where we have become strongest over the past two years," Bennett said. "We take the issues we hear (from our members) and decide who can we call on to address them."
Each of the staff brings a certain skill set, with Ms Rigo bringing a youthful enthusiasm for her role as well as an excitement to be in a non-profit setting, she said.
"I'm just thrilled to be doing all of these things and I can't wait to keep doing it," Ms. Rigo said. The goal as COVID gets more under control is to get out there and introduce yourself to more people, she added.
"Working with events is always what I've wanted to do," she added.
"I'm not afraid to talk to any type of people," Ms. McMillin said, thanks to her varied professional background. "I've had a lot of different experiences and found a way to connect with a lot of different people."
Mr. Bennett is enthusiastic about both the chamber itself and the city it serves.
He attends City Council meetings when various topics affecting the business community are discussed.
"At one point, I had no idea what a bedroom was," he laughs.
Now he works to guide businesses through good times and bad.
"Times are tough for many businesses," he said, "so why should they spend money on renewal?
"We show them the benefits."