Sinanan: PTSC plans an electric fleet | Local company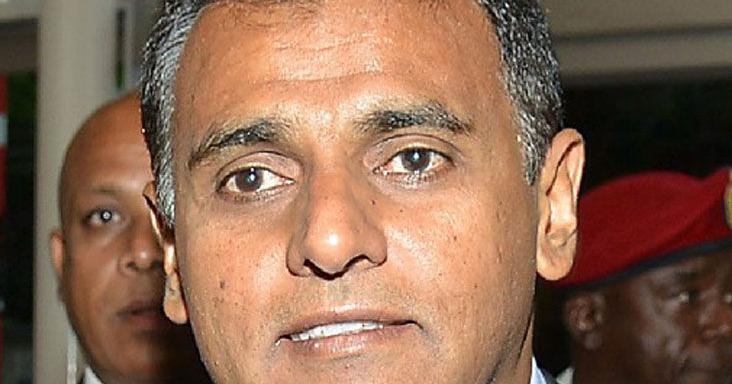 The Ministry of Works and Transport is pushing ahead with plans for electric buses for the public transport service, but it is silent on costs.
Asked yesterday, the Minister of Public Works and Transport, Rohan Sinanan, contented himself with saying that the cost would be significant but that it would save the country a lot of money in the long term.
Sinanan was talking to reporters after the inauguration ceremony of the Piarco International Airport solar park project.
Earlier this year, Prime Minister Dr Keith Rowley revealed plans to buy electric buses to add to the Public Transport Service Corporation (PTSC) fleet.
He said then that the government was preparing to make all public vehicles electric, with the aim of reducing the use of liquid fuels.
Sinanan told reporters yesterday that a tender had been issued and negotiations were underway with the preferred bidder, a Chinese manufacturer.
"Negotiations are ongoing with this supplier and hopefully we can wrap that up in about a year from now and hopefully by next year some of these new buses will hit the streets," a- he declared. .
Asked about the cost of the electric buses, Sinanan said he did not want to reveal a figure yet.
"I don't want to put that number out there because we in Trinidad tend to take something and run with it and create a negative angle. In the end, we have to go in this direction, the world is going in this direction. Very soon you may not even have diesel engines etc. So if we are going to invest in new buses now, we have to think about the future.
"Electric vehicles are expensive right now…it's a lot more expensive, but in the long run, the money you'll save on diesel and even on repairs because these electric vehicles don't have the amount of burning parts. and so on like ordinary vehicles. When you work for the long term, it's cheaper for us.
Sinanan said the goal was to have only electric vehicles running on the priority bus route.
Asked what this meant for maxi-taxi operators, he said the change would not happen overnight.
"No one is going to change maxis overnight, but we are starting with public transport, the PTSC buses. Hopefully within a few years the whole world will have electric vehicles.
Sinanan added that the switch to electric vehicles is not the only improvement the ministry is considering to modernize the public transportation service.
He said the ministry is studying technology to track buses along their routes so people can know where the bus is, what time it will arrive, etc.
"The idea is to have a new fleet that is well managed and uses technology," he said.
Energy Minister Stuart Young said switching to electric vehicles would be expensive but would be good for the environment.
"This is going to be phenomenal in terms of reducing hazardous gas emissions from our transport side and I am really looking forward to this decision. Minister Sinanan will come to Cabinet with the appropriate note once negotiations and procurement are complete. This will not be an insignificant cost to the taxpayers of Trinidad and Tobago, but it is a step in the right direction.
He added that existing buses will continue to be used as long as they can.
"It's definitely a time when we're looking at replacing some of the aging buses. So that doesn't mean we're going to park running buses. We'll still be using the buses but we're working towards electric vehicles.