Severe food insecurity up 72% in two years | Local company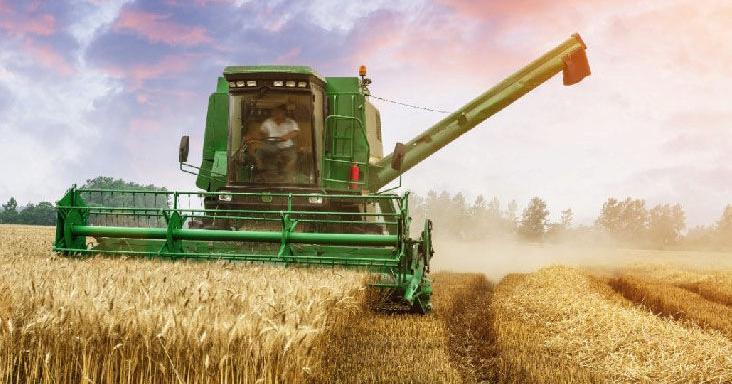 The Caribbean is at a tipping point when it comes to food security.
Its dependence on food imports fuels its food insecurity.
And while economies in the region are reopening and trying to recover from the impact of the Covid-19 pandemic, food security is being affected by the double whammy of the shipping crisis and the Russian-Ukrainian war.
"Promoting recovery and food security will be paramount in the context of the Ukraine crisis. Although the full range of implications remains uncertain, the repercussions are expected to be felt widely, including in the Caribbean," noted a report by Caricom and the World Food Program (WFP) in February.
The report looked at the impact of Covid-19 on people's livelihoods, access to markets and food security.
Four surveys were conducted over a two-year period – April 2020, June 2020, February 2021, the most recent from January 25 to February 8, 2022.
He noted that global energy and commodity prices, such as grains and metals, will be the hardest hit due to further disruptions in supply chains and volatility in financial markets.
"The impact of the conflict on global supply chains and food systems is also expected to be felt in this region. The heavy import dependence of most Caribbean economies on fuel, food and agricultural inputs means that global changes in oil, shipping and commodity prices will further fuel inflationary trends. This will particularly affect people living in poverty and vulnerable households, who are still reeling from the effects of Covid-19.
"For most Caribbean countries, the main import source markets for food, fuel and chemicals are the United States of America, countries in Latin America and the Caribbean and the European Union. While overall direct trade with Russia and Ukraine is negligible, rising international staple food prices will particularly hurt import-dependent countries. Food-producing countries, such as Guyana and Suriname, are more directly exposed to supply chain shocks and inflationary pressures due to their dependence on imported agricultural inputs, such as fertilizers from Russia," he said.
The report says that "adjustments to government budgets are also expected under new fiscal realities, meaning that funding for public services such as health, education or social care may be threatened by cuts."
"Protecting them and increasing them over time is essential to promote an inclusive economic recovery. The growing humanitarian needs in Ukraine and international financial support also mean that resources from donors and international financial institutions (IFIs) will be increasingly stretched and under pressure," he said.
The report notes that based on survey results and demographic data, an estimated 2.75 million out of 7.1 million people, or approximately 39%, are food insecure in the English-speaking Caribbean in February 2022.
He said this is a slight increase from 2.69 million in February 2021 and a decrease from nearly 3 million in June 2020.
"There has been an overall increase of one million food insecure people since the start of the pandemic. While overall food insecurity levels have remained relatively stable over the past year, the number of severely food insecure people has increased significantly, from 482,000 in February 2021 to 693,000 in February 2022, which represents nearly 10% of the population. Severe food insecurity has increased by 44% over the past year and by 72% since the first survey round in April 2020, highlighting the worsening crisis and the uneven impacts of Covid-19, especially on low-income households. Consistent with previous sections of this report, findings on food security reflect worsening food consumption patterns, economic vulnerability (including food prices, changes and income sources), market stability and disruptions to livelihoods," he said.
Venezuelans are the worst
He noted that these impacts hit hardest those who can least afford them, especially families with the lowest incomes.
"Spanish speakers in Trinidad and Tobago consistently fare worse than others, as do younger respondents compared to other age groups. The survey highlights that unpaid time spent on childcare and domestic work is still more important than before the pandemic, and these activities are often carried out disproportionately by women Continuous and in-depth gender analysis remains a priority to ensure that recovery processes take into account gender issues and support the empowerment of women.Governments have turned to many policy measures and programs to manage these impacts and support populations.
"Social protection has played a key role through the extension of unemployment insurance, income support, cash transfers and food aid. While many measures have ended, the impacts on people's incomes and lives have not. It is essential that governments continue to provide safety nets and invest in people's resilience, especially for those living in poverty and facing different facets of vulnerability. Caribbean states are highly exposed to global and regional shocks, and Covid-19 has joined a long list of shocks that have had profound implications on people's lives, including the 2008 global financial crisis and numerous hurricanes and others. disasters. The very active hurricane seasons of 2020 and 2021 and the eruption of the La Soufrière volcano in St. Vincent and the Grenadines are stark reminders of the threats to people's lives and economic recovery," the report states.
Last week, the WFP said the number of severely food insecure people had increased by more than half a million between December 2021 and March 2022 in Latin America and the Caribbean, as the region struggles to coping with the fallout from Covid-19, now coupled with the consequences of the conflict in Ukraine.
"Food insecurity now affects 9.3 million people in countries where WFP is present in the region, according to recent surveys conducted by the organization. In a published press release, he noted that in a worst-case scenario, where the conflict in Ukraine continues unabated, the figure could rise to 13.3 million.
Caricom intervenes
Two weeks ago Prime Minister Dr Keith Rowley took part in a three-day agricultural investment forum and exhibition to discuss improving food supply channels and other issues commercial. The forum was sponsored by Caricom and the government of Guyana.
At a press conference after the event, Dr Rowley said TT and Guyana would take steps to build self-sufficiency in regional food supply, noting it was 'time to get serious' .
"What we have done is seek our food supply far around the world when in fact there are opportunities to find food supply nearby with our efforts, important aspects of our investment and transportation, but there are missing links we need to put in place to ensure that our food supply comes from the closest, most affordable and most sustainable arrangements. Currently, we import a lot of our meat from Australia and New Zealand, and very little from Europe and the United States next door. If these things are done as they should be, then Caricom will start to insulate itself from the ups and downs and the shortages that are happening and will continue to happen," Dr Rowley said.