Saudis eye opportunities in T&T | Local company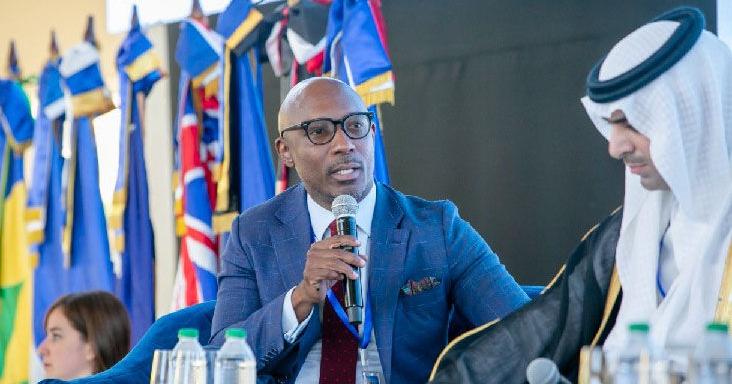 Saudi businessmen have been eyeing Trinidad and Tobago for investment opportunities.
InvesTT Chairman Sekou Alleyne presented investment opportunities in Trinidad and Tobago to an audience of Saudi investors at the Saudi-Caribbean Investment Forum held last week in Punta Cana, in the Dominican Republic.
The forum, organized by the Caribbean Association of Investment Promotion Agencies (CAIPA) in collaboration with the Ministry of Investment of Saudi Arabia (MISA), brought together representatives from some of Saudi Arabia's largest companies, in addition to Caribbean and Government APIs. representatives from both regions.
InvesTT in a press release yesterday said Saudi businessmen are showing particular interest in infrastructure projects, renewable energy as well as major tourism developments.
Saudi Arabia's ambassador to the region, based in Venezuela, has also expressed interest in traveling to Trinidad and Tobago to track more specific opportunities for Saudi businesses.
According to Alleyne, who is also a director of CAIPA, the strong corporate turnout at the Forum indicates that investors are still looking to the Caribbean for opportunities.
"My presence there fits perfectly with InvesTT's mandate in foreign direct investment, which is to reach out and make contact with international investors, with the ultimate goal of persuading them to establish a business in Trinidad and Tobago. It is important that the country has increased visibility as a shortlisted investment location, as this will directly impact our potential for rapid post-pandemic economic recovery and growth," Alleyne said.
He explained that InvesTT has already exceeded its FY2022 FDI target by 146% and met its local direct investment (LDI) target of 100%.
While InvesTT promotes investment opportunities in manufacturing, business process outsourcing, maritime services and logistics, the agency said it is also actively seeking tenants for industrial estates. of government managed by e TecK, such as Phoenix Park Industrial Zone, Moruga Agro-Industry and Light Industry Park and Tamana InTech Park.
In June, InvesTT announced the confirmation of two Chinese companies for e TecK's tenant Phoenix Park Industrial Estate.