Sacked TSTT workers threaten legal action | Local company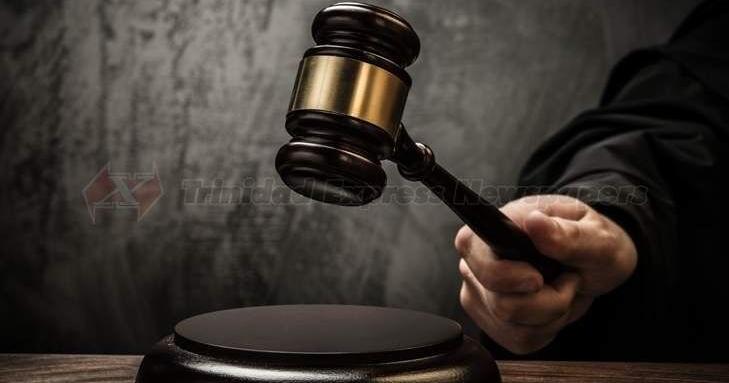 T&T Telecommunications Services (TSTT) workers, who agreed to voluntary severance packages in 2018, are threatening to take legal action against their former employer if he does not provide them with new TD4 forms within 21 days .
This is to allow them to obtain the balance of their payment free of charge.
In response yesterday, TSTT assured that it was working diligently to provide the revised TD4 forms to class counsel as soon as possible.
T&T Citizens Union (CUTT) leader Phillip Alexander, who represents workers, said at a press conference in Port of Spain on Thursday that TSTT had deducted a lump sum from each worker's VSEP, claiming he was supposed to go to the Inland Revenue Council.
According to Alexander, the workers then took the matter to court, where it was discovered that TSTT had never given the money to BIR.
"When this case was resolved, the order was that the funds be returned to the workers. And TSTT, instead of sending money to workers, gave money to the taxman that the taxman had no right to receive," he explained.
Alexander said there was another court order four weeks ago requiring new TD4s from TSTT in order to get the money from BIR.
It alerts workers who may be considering accepting VSEP from government entities to their rights.
"The government concludes legally binding documents with workers and then abandons them after they are signed. It is in all other jurisdictions. This is fraud," Alexander added.
Jason Cowie, a worker who has gone through the VSEP, said it was a matter of justice, because workers are asking for what they are owed and not a penny more.
"We don't want our money to sleep. It's been too long. It's been over four years now. We have a lot of people who are sick, a lot of people who are dying, a lot of people who are not well right now, who need their money," Cowie said.
However, workers are likely to get less, as CUTT explained that the ex gratia payment was supposed to be non-taxable.
Furthermore, the laid-off workers face their own problem; they were sent home in 2018 with 2014 salaries…and they now owe back pay for the bargaining period.
Rhonda Ramsey is one of hundreds of workers in this predicament. She says the workers who remained employed were paid.
"The 2018 batch is now left out without any redress for our issues."
Ramsey, a single mother with a small business, said they face immense hardship, exacerbated by the pandemic.
She said that while TSTT and the Communications Workers Union agreed on a five-year payment plan, the workers were left out of the consultation process.
"Workers laid off in 2018, we oppose this and call on the company to engage with us in dialogue to have our monies paid to us in full. We seek closure," Ramsey added.
In a press release yesterday, TSTT said it was disappointed with the action taken by a group of former employees over revised tax return forms.
He said the company is engaged in ongoing communication with attorneys representing the class and has been quick to provide timely updates on the status and availability of revised TD4 forms.
TSTT said it is working closely with the Board of Inland Revenue to make forms available in a timely manner and class counsel are being kept informed of any developments in this regard.
"TSTT makes it very clear that it has no interest in prolonging this case. The company has provided the group with its full support and dedicated resources to expeditiously resolve this matter… In response to the allegations of non-payment to the BIR, TSTT dismisses them and all related claims with contempt," according to the majority public company.