RTPI publish manifesto for Scottish local government elections 2022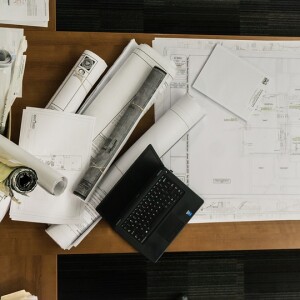 The Royal Town Planning Institute (RTPI) has released its manifesto for the 2022 Scottish local government elections ahead of the May 6 election.
According to RTPI, planning sits at the intersection between communities and local government decision-making and has a critical role to play as we emerge from the Covid-19 pandemic. The planning system in Scotland continues to undergo a significant program of reform, which presents an opportunity to reinvest in planning services, redefine our long-term goals and re-engage communities.
According to the manifesto, now is the time to harness Scotland's potential to:
Solving the twin crises of climate and nature and achieving Scotland's net zero emissions targets
Promoting a welfare economy
Provide quality and affordable housing for all
Fighting poverty and reducing health inequalities
To achieve these results, the RTPI says there is a need to embrace change and provide a clear roadmap for Scotland that can be delivered in the long, medium and short term. It is essential that all local authority planning departments in Scotland have sufficient resources to operate to their full potential. The planning system underpins effective decision-making at local level and RTPI Scotland calls on parties and candidates to commit to the following and unlock the value of planning.
The manifesto reads as follows:
REINVEST IN THE PLANNING SYSTEM
What – Ensure adequate resources and funding for all local authority planning departments to create a world leading planning system.
Why – For the planning system in Scotland to fulfill its statutory obligations and deliver quality place-making, there is a critical need for further investment. Local authority planning departments are significantly underfunded, and our research shows that planning departments are suffering the most of all local government departments due to budget cuts, showing that:
Nearly a third of planning department staff have been cut since 2009
Planning authority budgets have shrunk in real terms by 42% since 2009
In 2020, local authorities spent only 0.38% of their total net revenue budgets
The planning application fee only covers 66% of their processing fee
There are 91 new unfunded functions in the Planning Act (Scotland), which could cost between £12.1m and £59.1m over 10 years
Over the next 10 to 15 years there will be a demand for an additional 680 to 730 entrants into the sector
The need for investment has been widely recognized in the public, private and third sectors. To meet this clear need for more resources in planning departments, the Scottish Government has proposed regulations for increases in planning fees. It is, however, vital that the revenue generated from increased planning fees is plowed back into planning services and RTPI Scotland is calling on newly elected members to ensure this happens.
SUPPORTING LOCAL LEADERSHIP
What – Support planning departments to provide place-based leadership by facilitating the principle of place and place-based approaches and championing the role of planning directors.
Why – A location-based approach is to consider all aspects that impact that area. Planners are the conduits for placemaking – the planning department has a critical coordinating role to play in delivering integrated strategies for the economy, infrastructure and environment within a place-based approach. place. RTPI Scotland supports the principle of place as an additional means of helping to overcome organizational and sectoral boundaries. Adopted by the Scottish Government and COSLA, the principle calls on all those responsible for delivering services and looking after a place's assets to work and plan together, and with local communities, to improve lives people, support inclusive growth and create more prosperous places. . This includes improving coordination between stakeholders by strengthening collaboration and communication between local government departments, key agencies, NGOs and the private sector. As key decision-makers in their communities, elected members play an important role in this process by acting as a democratic layer of place-making and place-leadership through active public engagement.
As natural collaborators, planners can ensure that the spatial implications of other local authority functions are considered. Training a planner is all about making connections and seeing the big picture; these are invaluable skills for fueling business discussions. To support local leadership, RTPI Scotland would like to highlight the vital role Statutory Planning Directors can play within local authorities and their important partnership with elected officials. RTPI Scotland is calling on parties and candidates to commit to ensuring that planning expertise is used within local government so that the value of place and its upstream preventive impact on public health and decarbonization can be integrated into decision-making frameworks for investment and integrated service delivery.
PLAN FOR A NET ZERO FUTURE
What – Integrate sustainable development approaches into daily decision-making to promote environmentally friendly lifestyles and nature-friendly places.
Why – To address the twin crises of climate and nature, a coordinated effort must be made across all sectors of society to transform the way we live and promote low-carbon lifestyles. It is possible to create more resilient places through the planning system to promote sustainable development models in all aspects of the economy, society and the environment. RTPI Scotland supports the direction of travel defined in the draft National Planning Framework 4, which places consideration of the climate and ecological emergency at the heart of the planning system.
RTPI Scotland is calling on newly elected members to support planners working in the new planning system to achieve our ambitious net zero targets through local actions such as:
Promote local life by creating neighborhoods 20 minutes away
Provide an active and sustainable travel infrastructure
Integrate the principle of reuse first
Provide sustainable housing solutions
Protect and enhance biodiversity
Support low-carbon infrastructure
IMPROVING COMMUNITY ENGAGEMENT IN PLANNING
What – Work in partnership with communities to establish local priorities and develop local place plans.
Why – Communities hold the insider knowledge needed to actively shape their places and deliver agreed-upon outcomes that align with local people's priorities. Our vision is that increased community engagement will foster a socially inclusive planning system that enhances local prosperity. New guidelines on the preparation, submission and registration of plans for local places have been introduced as part of the implementation of the Planning (Scotland) Act 2019. These plans define the aspirations of a community for its future development and must be taken into account in the preparation of the corresponding local development plan. They offer the opportunity for a community-based and collaborative approach to developing plans that can maximize potential benefits for communities and help address inequalities.
However, there is a need to provide new funding models to help communities prepare local local plans. Investing in community planning activities has the potential to bring about real change so that local issues are reflected in strategic priorities. Therefore, RTPI Scotland calls on parties and candidates to ensure that appropriate resources are made available to communities and planning departments to support the next generation of community plans.