Return of JCPS to NTI, increase in COVID cases affecting local businesses | News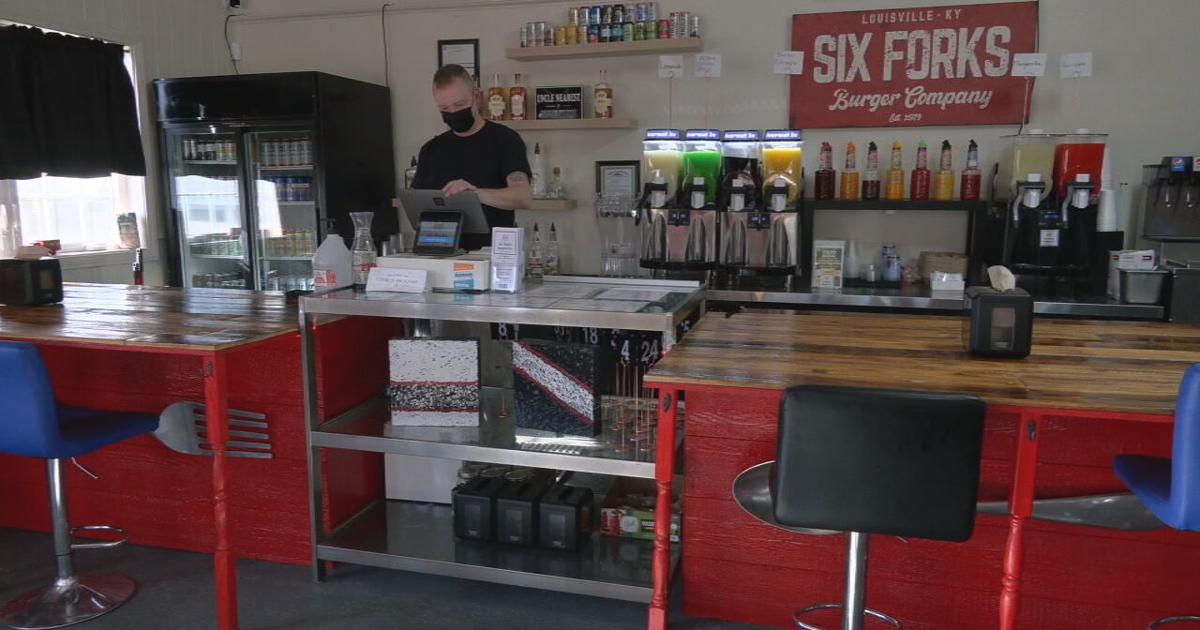 LOUISVILLE, Ky. (WDRB) – The shift from Jefferson County Public Schools to NTI is certainly impacting teachers and students, but it is also affecting those beyond school walls.
"If you're going to be a business owner, you're definitely going to have to roll with these types of moves," said Troy King, owner of Six Forks Burger Co. and Fry Daddy's.
The Brownsboro Road Fry Daddy's was supposed to have a grand reopening this week, but between one employee with COVID-19 and two others having to stay home with their children for NTI, that's been postponed.
"I really feel for single-parent households," King said. "Where are we really at the point of 'Can I go out and make a living, or do I stay home with my kids and educate them?'"
Meanwhile, he and his staff are constantly adjusting to cover shifts.
"My wife is at home, I'm in the kitchen, and our other employees are on double and triple shifts," King said.
His story is not uncommon.
"For a lot of these businesses that can't operate remotely, it's putting added pressure on already reduced staff, and it's forcing some to temporarily close or reduce their hours because of it," said Shelby Somervell, Vice President of the Government. Business and Communications with Greater Louisville Inc. (GLI)
Somervell said when school districts make these changes, it has a ripple effect on the economy.
"It's an example of why we need reliable, stable and affordable child care because that's how we can get people back into the workforce," Somervell said.
She said GLI is advocating for this at the state level and other companies are considering their own changes.
"We've heard from a lot of companies that are genuinely interested in opening on-site daycare to use as an incentive for employees and also to help with a labor shortage," said Somervell.
While this idea may not be feasible for all employers, King believes the common trait of any surviving company today is its ability to adapt.
"Every day you wake up to something different and you just have to put yourself in the mindset to be able to adapt and overcome," King said.
JCPS moved to NTI due to a staff shortage due to an escalation in COVID-19 cases. The district hopes to return to in-person learning on January 18.
Copyright 2022 WDRB Media. All rights reserved.