Regional effort to ensure food security | Local company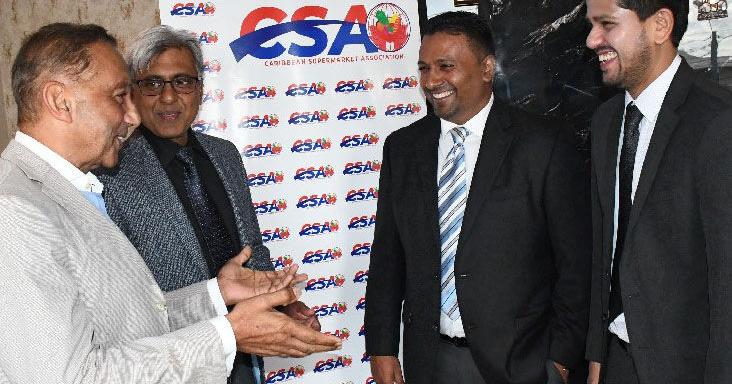 The Caribbean Supermarkets Association (CSA) has pledged to work with stakeholders, including regional governments, to find solutions within the value chain to ensure food safety remains a key priority.
Speaking at the launch of ASC at Krave restaurant in Marabella yesterday, chairman and co-founder Rajiv Diptee said the private sector initiative will also seek to create import substitution strategies for lower bill food imports from Trinidad and Tobago as well as lowering the prices of more accessible goods and services.
"The Caribbean Supermarket Association follows Caricom's efforts between governments within Caricom that recognize that food security is a major issue in the region," Diptee said.
Noting that supermarkets and other stakeholders face the ongoing challenge of shipping costs, currencies and other issues that have been well documented, he added, "The Caribbean Supermarkets Association must be a true entity Caribbean, and in the meantime we have assembled a team. which will work with Caricom Private Sector Organizations and Armies within Caricom and various Ministries within Caricom Nations. We have already exchanged with different partners, companies and actors on national territories and this is something that is close to our hearts.
CFS Vice President Vasant Bharath noted that although much has been said about food security and food production in the Caricom region over the past 50 years, governments have passed and the reality is that the region is still rooted where it was maybe 50 years ago. from.
"Fortunately, what has happened in the world over the past three years has prompted all governments in the Caribbean region to look very seriously at this whole issue of food security and food import substitution. We have to take a quick look at any supermarket in Trinidad and Tobago and their shelves are full of 85% imported products from the Caricom region," Bharath said.
He said that with Trinidad and Tobago having a food import bill of around US$5 billion and around US$6 billion for the region as a whole, a significant amount of foreign currency is leaving our coasts and goes to other countries and builds other farms and farmers. livelihoods as opposed to ours.
"I think we have a golden opportunity because of the commitment expressed by Caricom chiefs over the last three months or so that they want this to happen. It is a commitment that they have again taken publicly in Trinidad two weeks ago when they were all here. We all know though that there are obstacles, there are challenges. There are cross-border challenges, funding issues, organizational issues. insurance for farmers, problems with market access, market facilitation Some goods from some Caricom islands cannot enter other Caricom territories, although goods from outside Caricom the Caricom, the same products, come in. So those are all issues that we need to address.
He said that in addition to addressing technical assistance in markets, there is also a need to focus on different types of high-yielding cultivars.
"If we want to grow more rice, for example, we have to make sure we have the right grower to grow the rice and get the kind of yield that will allow us to compete with Thailand, Vietnam and other places. Otherwise, despite the duties you'll have to pay to bring in these products, if your returns aren't as high as theirs, you're not competing equally. »
He said that one of the major problems is transport between the islands.
"Some of you know that it is more expensive to go to St Vincent than to Miami. And these are some of the issues that we need to address.
"I am very happy to be part of the Caribbean Supermarket Association simply because it is a private sector organization that will continue to light the fire and continue to push and probe and ensure that governments need the types of commitments they make. I don't think government can do it alone. I don't think the private sector can do it alone, but I think there needs to be an organization that continues to ensure that governments in the region deliver on the commitments they have announced," Bharath said.
In addition to Diptee and Bharath, the ASC's interim board is made up of executive director Curtis Mohammed and co-founder Vernon Persad.