"Public health is more fractured and disconnected" – Dominic Harrison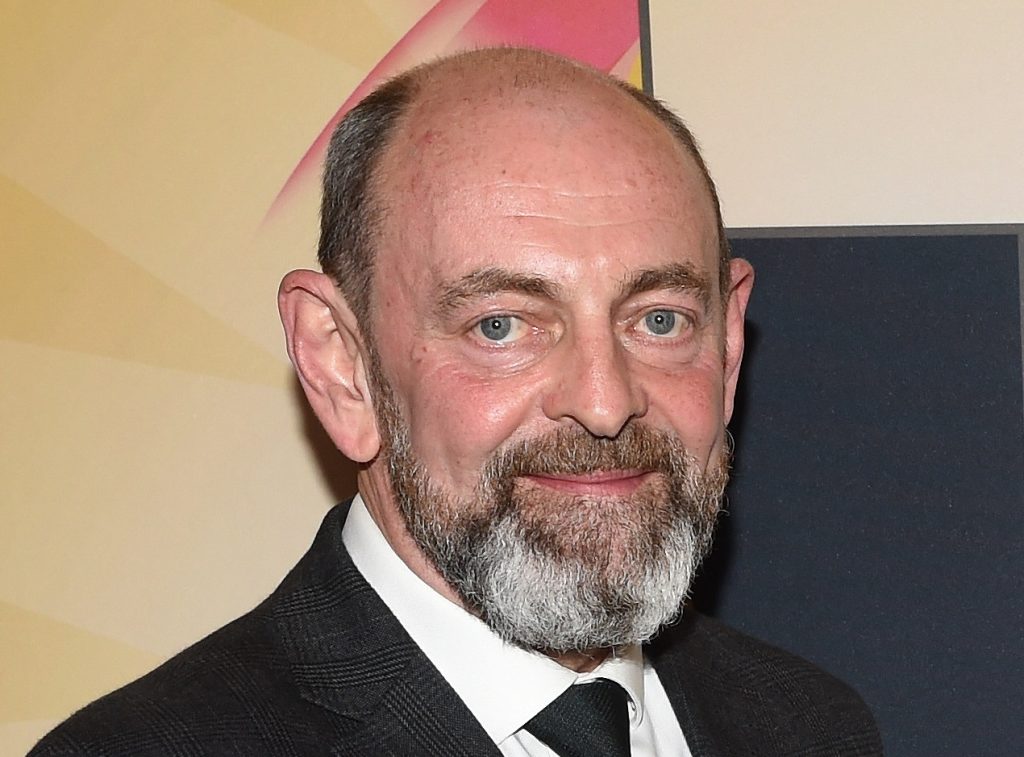 Blackburn with retired DPH Darwen says more candor is needed in the public health system following government-led reforms
Dominic Harrison, who retired yesterday after a 40-year career in public health, believes the system he leaves behind is "probably more fractured and disconnected" than at any point in his career.
Blackburn's outgoing Director of Public Health with Darwen BC fears many of his peers are 'struggling to join' the National Public Health Strategy amid new Integrated Care Boards (ICBs) created by health reforms of the government.
He calls for health and welfare commissioners to be elected to sit on each ICB – one of the two governing bodies of each integrated care system – not only to help shape policy, but "to speak out from independently with a duty of candor". It was in response to Prof Harrison's concern that parts of the system were 'reluctant to speak truth to power' about decisions made during the pandemic.
Recent health reforms have added layers of complexity to local public health operations. Different elements of public health are now overseen by the new Office for Health Improvement and Disparities, the UK Health Security Agency and also the NHS, which is now developing new 'population health' functions.
"There are a lot of announcements for directors of population health and program managers looking at clinical epidemiology and the results of applying NHS resources to population health – which of course , is part of public health anyway," says Professor Harrison.
"Directors of public health have to reach out to many at the local level, which is an additional level of complicated partnership work. At some point, any cohesive national public health strategy must join all of this and many local DPHs struggle to do so in the context of the new ICB infrastructure.
"The public health system is probably more fractured and disconnected than at any other time in my career. It is simply surprisingly inefficient and will need to be reformed again.
Prof Harrison thinks the 'obvious' solution is 'a one-plan approach' – having a public health agency with staff working in different parts of the system, but as 'one organization with a clear mission'.
He fears that during the pandemic some members of the public sector have been 'unable or unwilling to speak truth to power about decisions made or not made', adding: 'This is a problem in the NHS in particular'.
He thinks one solution is for each ICB to have a health and welfare commissioner, comparable to police and crime commissioners. Their role would be to "develop strategy and policy in collaboration with the system but to speak independently with a duty of frankness, and to criticize the system constructively with recommendations for action each year".
Professor Harrison believes such a commissioner would strengthen 'the accountability of the NHS to the people who pay it, which has weakened significantly over the last 10 years'.
The role could be held, he suggests, by a metro mayor. In London, where the mayor has long been responsible for certain health and wellbeing policies and strategies, Prof Harrison praises Sadiq Khan (Lab) for "doing some very good things around the wider social determinants of poor health." health ". But Professor Harrison's personal preference is for the post to be independent.
"He needs an elected position with an independent role that is not answerable to a minister, but to the public to speak on his behalf."
Professor Harrison fears the NHS is currently heading 'to an iceberg', in the form of a 'downward spiral' of people with a preventable disease requiring hospitalization.
"Up to 70% of secondary care and hospitalization needs are preventable, and the need for mental health services is really increasing. We are probably past the point where more money for more treatment can bring more health. The only way we will get more health from our spending now is to draw a line under treatment capacity and invest more NHS funding year on year in prevention.
Professor Harrison thinks the general public 'understands' the need for prevention spending, so would vote for a health and welfare commissioner who ensures the system responds appropriately – in the same way as investments of the police and crime commissioner have "often been into crime prevention as much as dealing with delinquency".
Professor Harrison originally hoped to retire two years ago when he turned 60, but then the pandemic began. He used his 40 years of experience in a "particularly difficult" field; Blackburn along with Darwin had the third highest cumulative rate of Covid cases in the country.
But he now thinks the factors that made the population more at risk of transmission were the same that made them "more resilient" – "supporting each other created trust between public sector agencies and communities, but not always trust in government".
"Some of these things are going to be increasingly important because it is clear that with climate change, economics, energy and finance, we are likely to experience an increasing number of shocks that will put communities and places challenged to respond. In those places that have handled Covid well as a whole, it has helped create a social solidarity that will be very protective against future shocks.
At the start of the pandemic, data emerged showing how people of South Asian descent were at a much higher risk of contracting Covid and Prof Harrison decided to ask local representatives of the South Asian community to he had to put this information in the public domain. They told him to post.
He remembers being "concerned about wider communities who might feel that ethnicity itself was a vector of transmission". "The irony was that it was because many of our ethnic minority communities were in front line roles to keep society going for the rest of the community that they were getting higher rates."
Professor Harrison believes that while a degree of 'endemic racism' exists in all communities in Blackburn with Darwin, where a third of the population is from an ethnic minority background, 'cohesion and trust are higher'. He adds: "In my experience, the more you know and work with people from other communities, the less prejudice you have.
Covid was the second global pandemic of Professor Harrison's career, the first being HIV and he draws parallels between some national alarmists who have emerged on ethnic minority communities as vectors of transmission and HIV being 'labeled as a gay disease ".
"It's a sad tradition to blame the victim unfortunately – since refuted, of course."
As HIV prevention co-ordinator, Professor Harrison worked with gay communities in Lancashire to "understand what the social risks were". He recalls how different the government's response to the two pandemics more than 30 years apart was: "At the start of HIV, the government gave us resources and the focus was on the local response. This was not the case in the first half of the last pandemic, where much of the response was led from London – with significant failures and inefficiencies attached to it.
Professor Harrison expresses frustration that if more funding had been made available in recent years for prevention, many northern cities with "high existing inequalities" would have entered the pandemic with lower rates of preventable diseases such as type 2 diabetes and "we would have had fewer deaths". "These areas now face an ongoing public health challenge to manage the long tail of the pandemic, with a host of other preventable disease risks continuing to rise."
resume
Blackburn with Darwen BC, Director of Public Health 2013-2022
Blackburn NHS Care Trust/Board, Co-Director of Public Health, Engagement and Partnerships 2010-2013
North West Government Office, Deputy Regional Director of Public Health 2005-2009
National Institute of Health and Clinical Excellence, Regional Associate Director 2005
Health Development Agency, Associate Regional Director 2000-2005
NHS Executive North West England, Senior Regional Health Policy Advisor 1999-2000
North West Lancashire Health Promotion Unit, Chief Health Promotion Officer 1995-1999
Preston Health Authority, HIV Prevention Coordinator 1990-1995