"Proman Commits to Spending $1.1 Billion on T&T" | Local company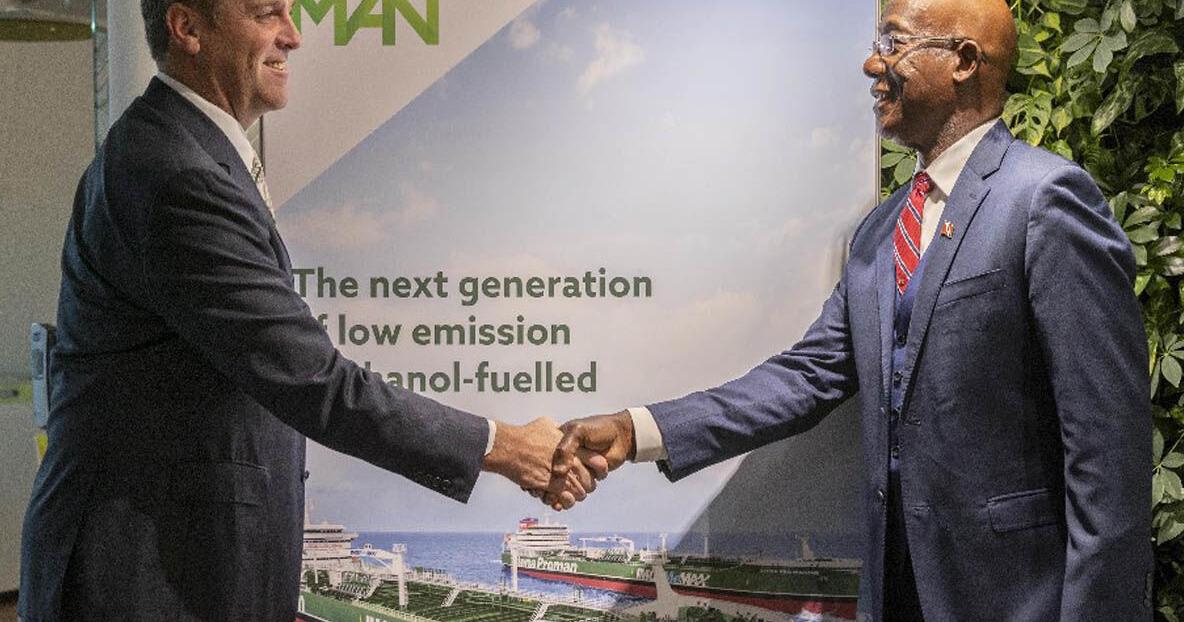 PRIME Minister Dr Keith Rowley and Energy Minister Stuart Young met Proman Chief Executive David Cassidy and his management team at the energy company's headquarters in Zurich, Switzerland yesterday .
A post on the Office of the Prime Minister's (OPM) Facebook page yesterday described Trinidad and Tobago as a key center of Proman's operations with 14 owned and operated petrochemical plants with 1,100 employees or 67% of the global workforce of the group.
The 14 petrochemical plants in the Point Lisas Industrial Zone in the Proman family include five methanol plants, two ammonia facilities, and a seven plant ammonium urea-nitrate (UAN) and melamine complex.
During yesterday's meeting, Proman reiterated its commitment to Trinidad and Tobago. The company highlighted its planned investment of US$1.1 billion over the next ten years for major maintenance overhauls at the Point Lisas Industrial Estate plant. This investment will fund work on safety, reliability and greenhouse gas reduction initiatives, according to the OPM post.
The company will also work with the government to pursue other energy transition initiatives and opportunities.
Discussions also focused on Proman's upstream company, DeNovo, its operations and expansion opportunities from its acquisitions.
The meeting included discussions on Proman's promotion of methanol as a marine fuel and reducing ship emissions.
Opportunities were explored for T&T as one of the world's leading exporters of methanol, which also has a safe port, to position itself as a major refueling destination.
The place of carbon capture in the new economic model of the energy transition was also part of today's debates.
During the meeting, two members of Proman's management team, Trinidadians Ricardo Mohammed, Group Chief Operating Officer, and Anita Gajadhar, Managing Director of Marketing, Logistics and Shipping, made in-depth presentations on how Trinidad and Tobago fits into the company's global focus.
Tomorrow, Prime Minister Rowley and Minister Young will visit Proman's operations in Germany.
Last Friday, Proman said it had invited the Prime Minister to its headquarters in Switzerland to introduce him to all of Proman's activities and discuss future investment opportunities in T&T.
In particular, Proman said, it would present its sustainability plans and showcase the suite of technologies that Proman has and how they can align with the government's sustainability agenda.