No one champions local businesses like The Suburban | New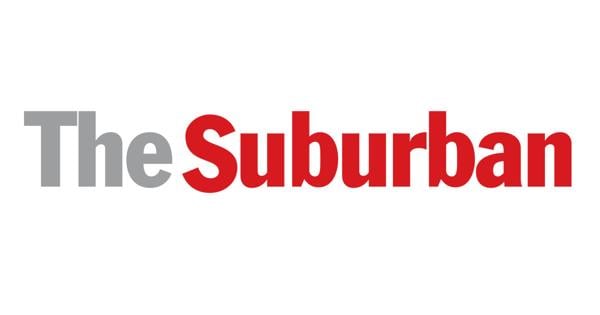 This newspaper has never believed that our relationships with businesses – especially local businesses – were one-sided. It wasn't just about getting their ads so we could post the news you need to know. We practice advocacy journalism. And part of that is making us relevant to our local businesses more than just a way to advertise. Local businesses need a lawyer.
As such, The suburbs has become the main advocate and accelerator of local commerce. When Quebec makes a blitz on the language and sends inspectors to annoy and verbalize businesses, we are there to report, give support to businesses and even ask elected officials to stop it. We've done this dozens of times. Companies know they can count on us as their spokesperson and sometimes as a last resort. And we do that whether or not the business is an advertiser. We're rallying community support for impacted businesses as a matter of principle. Businesses are no less worthy of justice than individuals. Local businesses are, after all, made up of local people. Our readers. Defending one defends all.
During the pandemic, we posted stories weekly on local networks
companies. How they survived. Profile of the many heroic initiatives by homeowners to make life easier for their neighbors. Highlighting the charity they were doing. We've written these weekly as individual stories in addition to regular special sections supporting 'buy local' and championing 'community heroes'. Again, we never investigated whether these companies were advertisers. It was about community. And the moral and material support we have offered has been invaluable to local businesses. Many have let us know that our coverage gave them the courage to keep going and brought in many new customers who wanted to support businesses that were doing good things for their neighbors and neighborhoods.
For us, supporting local, buying local, has always been an article of faith. And here's why. We are a newspaper committed to strengthening the communities we serve. It takes many forms. Covering hyper-local stories important to all of you – your names, your achievements, the achievements of your children, your schools, your local councils – and supporting local initiatives ranging from food drives to defending the integrity of housing from affordable neighborhood, helping cultural communities, and partnering with outstanding service organizations like West Island Citizens Advocay. They are all the cornerstone of maintaining strong communities into the future.
But despite all these laudable efforts – the selfless goals and committed volunteers – there is a parallel lifeline network that just as much strengthens our communities and is essential to our daily lives. That lifeline is trade. Without our local independent retailers, our restaurants, our service businesses, we would have a hard time enjoying our lives.
To use the line from the comedy series "Cheers", these are the places where everyone knows your name, and if I may add, also know your tastes, needs and moods. Local businesses also have a very special character. They are committed two things that quickly disappear. A commitment to their profession and a sincere attention to their customers. As such, they are the mortar that holds together the building blocks of our communities.
Independent small and medium-sized businesses today face many challenges. High taxes, government regulation and competition from digital giants like Amazon. But their owners and employees are also our neighbors and friends and deserve our support. They are personally involved in our communities in social projects. They have unique offerings tailored to our tastes and understand that their success is based on personal attention and service to us.
Government statistics show that over the next ten years around 40% of local businesses will seek to sell or close as baby boomers and even the Gen Xers who started them retire and many have no one to pass the businesses on to. our young people have left the province or embarked on other activities. This will be the largest transfer of commercial assets in our history. We want these companies to continue to serve us personally. For them to continue, willing buyers must be found. And for that, their sales figures must remain healthy.
We couldn't do it without your support, our readers. So let's continue together. Let's do it for you, do it for joy and do it for our communities.