Nidco Warns of Toco Port Fraud Attempts | Local company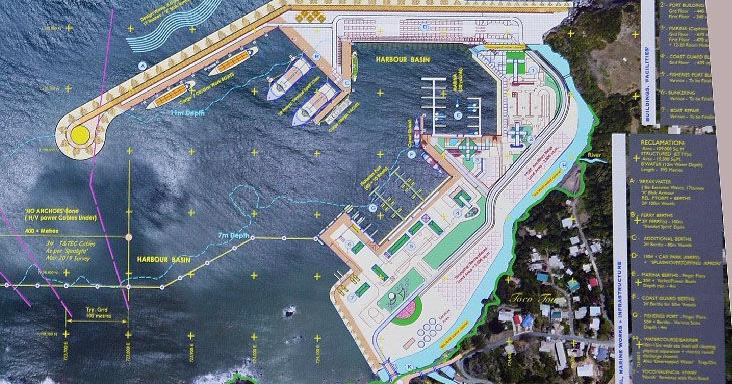 NIDCO (the National Infrastructure Development Corporation) reports that it has not initiated any tendering or contract award process for the port of Toco.
In a press release, the company said the issuance of award letters or contracts relating to the Toco Port project is fraudulent and not authorized by Nidco.
Nidco said it was commissioned to provide government contracts on behalf of the government of Trinidad and Tobago.
In order to fulfill this mandate, Nidco said it publishes tender notices through its website and national newspapers, ensuring that its procurement processes are carried out transparently, effectively and efficiently.
The fully state-owned company also informed the public that contract signing for Nidco projects takes place in person at Nidco's offices, overseen by a representative from Nidco's legal department.
"Signing any contract outside of Nidco's offices is fraudulent and unauthorized by Nidco," the company warned.
He also warned the public that check collection takes place at Nidco offices supervised by a representative of Nidco's finance department and that "the collection of checks outside of Nidco's offices by a rogue agent is fraudulent and not authorized by Nidco".
In the press release, Nidco also said that the Department of Public Works and Transportation does not issue checks directly to contractors on Nidco's behalf.
"The issuing of checks allegedly by the Department of Works and Transportation directly to contractors on behalf of Nidco is fraudulent and not authorized by Nidco or the Department of Works and Transportation," the company asserted.
Nidco noted that it has not authorized any employee or agent to issue cash or check payment in violation of the foregoing.
He said that with respect to the Toco Port project and any other such project, the public will be informed through the publication of a public tender published both on the Nidco website and in dailies.
"We hold ourselves accountable for our obligations and actions to the public we serve, and we are committed to managing our operations with openness and integrity," the company's press release concluded.