Manning's dream creates firsts for NGC in Ghana | Local company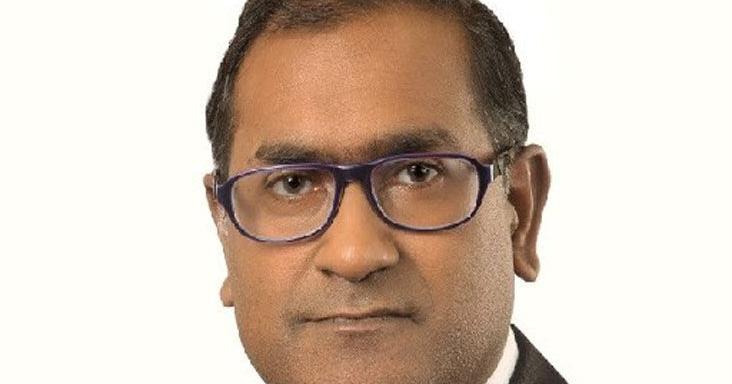 FIFTEEN years after it was first announced, Prime Minister Patrick Manning's initiative to link T&T to West Africa through the National Gas Company (NGC) is finally taking off.
Fully state-owned NGC is now celebrating a number of firsts in Ghana: it is the first time it has been asked to produce a critical piece of equipment; this equipment was intended for an international company, the Takoradi Distribution Station (TDS) in Ghana; the first time such a project has been designed and executed virtually and it marks NGC's first steps in selling technical services.
The project started in December 2020, during the pandemic, when the country's borders were closed.
According to Winston Mohammed, NCG's senior projects manager, the company was invited to bid on the basis of a technical services agreement signed years ago.
Mohammed explained that NGC was invited to submit a bid and won its tender for the design, purchase, construction and installation of a pressure regulator skid in Ghana.
This critical piece of equipment is needed to enable Ghana Power Station to manage its natural gas flow.
Technical capacity
He pointed out that Ghana has already invested in pipeline infrastructure and a natural gas liquids plant.
"There is an element of this infrastructure that was missing and needed to be completed," he told Express Business in an interview last week.
"What the pressure regulator skid allows them to do is take the natural gas and reduce the pressure through which it is dispensed or transported. And then it's about getting the required amount that the power plant can use. It is therefore now a critical connection point between gas supply and the start-up of power plants," he said.
"NGC engineering, drafting and computer aided design were all used. We actually did the design using the folks from NGC, our supply chain to source all the materials, and then we used T&T contractors to fabricate the skid," he said.
Mohammed described the design and manufacture of the skid as the evolution of the company's technical capability from pipeline infrastructure development to technical services.
He said the project cost less than $2 million and had to be delayed for a few months due to supply issues.
However, NGC was able to meet its March extension and the skid is now complete and has been shipped to Ghana for installation.
He said the project used local talent.
"I would say indirectly and directly, the project would have affected at least 50 people. The fabrication was carried out at Point Lisas by TrinWell Contracting," he said.
Mohammed was keen to point out that before the onset of the pandemic, delivering such a project in Ghana would have involved site visits to assess construction conditions, working with teams on the ground in Ghana to finalize specifications design and direct supervision and management of local contractors during the construction, installation and commissioning phases.
He said the team used virtual meeting tools and relevant software applications to gather data, review designs and collaborate with their Ghanaian counterparts, who were on hand to eventually complete a design that got the necessary approvals.
He said the project leveraged technology to advance engineering workflows, using 3D computer-aided design to communicate design and test options for improvement.
The NGC executive said the company uses Microsoft SharePoint to share technical drawings with the client and to facilitate documentation of comments, inputs, review and quality control. Site data was supplemented with online videos, which served to provide another level of quality assurance on the as-built specifications that would guide the project.
"I think you should never underestimate how challenging it was to complete this project. We could have said no, but we accepted it, since the government of Ghana absolutely needs it. The power station is already built, so it is important that this infrastructure is completed to ensure that they get the electricity on the grid", mentioned.
start small
Mohammed is pleased that the NGC's first such project has been completed.
"I strongly believe in starting small. I think when you start small, you learn. Investment projects involve a lot of risk. Things go wrong. There's a supply chain risk, there's a construction risk, and so on. So what we want to do is focus our strategy on our area of ​​strength, which is natural gas. So we certainly want to be involved in natural gas infrastructure around the world. That's why one of our subsidiaries, PPPGL, is expanding into the natural gas liquids business globally. So we certainly want to grow in the services space but, for us, our value is around natural gas infrastructure," he said.
He said the company is looking to grow across the value chain.
"Once you're in the natural gas business, across the value chain, when it makes commercial sense for us to actually invest in that chain, we will. And we should be able to have technical services, that is to say design, build and deliver projects. This is actually a great strength as it allows us to seek out strategic partnerships with industry players, where we can position ourselves for future growth," he said.
"For example, one area where we are starting to do development work is what we call small-scale LNG. Small-scale LNG is like a virtual pipeline. Instead of building a pipeline from Trinidad to Grenada or Barbados or Saint Lucia or the Dominican Republic, what we want to do now is build the infrastructure that allows us to transport gas and form LNG and to get it to different markets, just like you would fill up the pipelines. So for us technical services can be the design and installation of the infrastructure that allows us to secure parts of the gas value chain, especially in a low carbon world," he said. -he explains.
He said that in addition to the work in Ghana, NGC has worked very closely with ETECK.
He said NGC has partnered with ETECK to install gas infrastructure in the Phoenix Park industrial area and in the Factory Road area.
"NGC is paid to provide these technical services. Both cost less than $2 million each. What's exciting for us, for example, with the Phoenix Park Estate is a green area, it's an area where the intention is to start simulating and driving a low-carbon future.
"So for us, it's exciting because we're using our engineering, procurement and construction capabilities to design and get paid to do it. We have a good portfolio that we have developed for technical services. And maybe that's where we become a little more confident that this is something we can do in the future. Or take on, you know, bigger work," he said.