Manning: No to Crypto Mining | Local company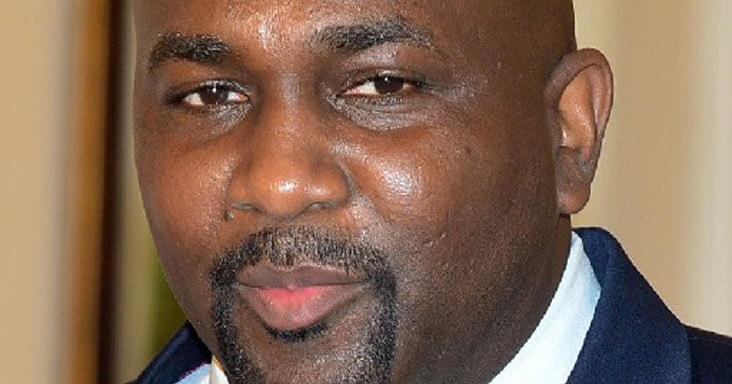 IN the senate
The government does not support crypto mining in Trinidad and Tobago at this time.
That's according to Finance Minister Brian Manning in the Senate on Tuesday in response to a question from Independent Senator Amrita Deonarine. She asked about Trade and Industry Minister Paula Gopee-Scoon's statement on April 27 that the department was reviewing the legislative and policy framework to understand the possibilities for a cryptocurrency sector. change.
"Given all that is known about cryptocurrencies and the excessive and wasteful use of taxpayer subsidized electricity involved in Bitcoin mining, the government does not support Bitcoin mining at Trinidad and Tobago at the moment," Manning said.
Manning said that cryptocurrencies, Bitcoin being the most popular, completely lack intrinsic value and are highly speculative in nature.
In fact, he said, bitcoin had raised financial concerns for governments around the world and despite its use in some countries to purchase goods and services, there were no uniform international laws regulating it. .
"Crypto is not endorsed or backed by central banks, and crypto deposits are not insured. The speculative nature of digital currency also leads to extraordinary price volatility and extreme uncertainty in terms of the value of its assets and price stability," he said.
"Additionally, cryptocurrency exchanges are prone to cyberattacks while cryptocurrencies themselves show evidence of price manipulation. Crypto has been used to facilitate a host of illegal activities, including money laundering, extortion, drug trafficking, terrorist financing, and human trafficking," Manning noted.
He pointed out that cryptocurrencies have been banned or restricted in whole or in part in more than 100 countries, including China, India, Guyana, Colombia, Indonesia, Iran, Iraq, Algeria, Egypt and Qatar.
Gopee-Scoon's comments on the government's cryptocurrency mining policy framework review came on the heels of reports that ANSA McAL, Netherlands-based Bitfury and the most Europe's leading digital asset company, Coinshares International, offered a crypto mining farm at Tamana InTech Park.
The crypto-mining farm project, called Trinimine, is a proposed data center with a maximum capacity of 300 megawatts and an estimated total investment of US$500 million.
Bitcoin's value has fallen 33.6% in the past ten days, from US$31,350.30 on June 6 to US$20,813.90 yesterday.
No shortage of
sanitizing products in T&T
Prime Minister Amery Browne has denied UNC Senator Wade Mark's claim that a "serious shortage" of sanitation products in the United States is affecting supply in Trinidad and Tobago.
Responding to an urgent question from Mark, Browne, deputy Gopee-Scoon who is overseas, said the Department of Trade and Industry had not been made aware by any stakeholder of a shortage of products. sanitation in Trinidad and Tobago.
"This is not the first time that the wording and content of this urgent question, as posed by Senator Mark, has been found to be inaccurate, alarmist and misleading to the public of Trinidad and Tobago," Browne said.
He said that due to the foresight of the government of Trinidad and Tobago in ensuring the stability of the domestic supply of essential goods, increased reserves of foreign exchange have been made available to the EximBank to meet the needs. funding from manufacturers and importers.
Noting that a cumulative disbursement of US$650 million has been made available under two facilities, Browne said that for the period April 2020 to February 2022, essential items provided to Trinidad and Tobago in under the Forex Essentials Allocation System totaled US$355 million and included sectors such as cleaning. supplies, food, hygiene products, PPE and pharmaceuticals.
He said the Ministry of Trade and Industry will continue to monitor developments and work with all relevant stakeholders to ensure there is no shortage of essential products in Trinidad. -and-Tobago.