Lutchmedial: modification of the tariff structure of the air bridge | Local company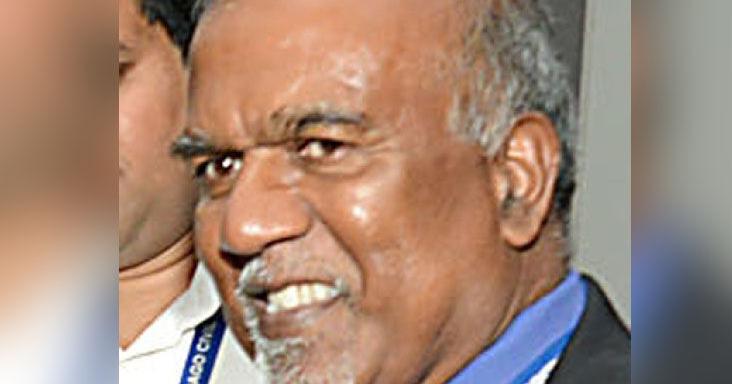 Retired Chairman of the Civil Aviation Authority of Trinidad and Tobago, Ramesh Lutchmedial, is sounding the alarm over Caribbean Airlines' domestic operations, noting that while air flights are operated at load factors of 100%, the revenues generated by air tickets and subsidies are well below the economic cost of providing the service.
CAL had previously responded to a public statement by Chief Secretary of the Tobago House of Assembly (THA), Farley Augustine, who had hit out at the airline for not providing enough flights to Tobago.
CAL responded by stating that its airlift operations are plagued by heavy and constant losses amounting to millions of dollars.
In a press release yesterday, Lutchmedial said CAL and its predecessor, BWIA, have rarely achieved profitability throughout their existence, requiring taxpayer support to the tune of billions of dollars to stay in the air.
"More recently, the Covid-19 pandemic has negatively impacted CAL's ability to meet its recovery business objectives."
Lutchmedial said while stakeholders such as the Tobago Chamber of Commerce, THA and hoteliers have the right to demand more flights, serious underlying issues need to be addressed.
"The airline industry is extraordinarily complex and requires a lot of cash to meet capital and operating expenses. Airlines are in business to operate profitably, and airfares and flight schedules are meant to generate profits. For each route, airlines determine the cost of producing a seat on the flight and realistic passenger loads at which the revenue generated covers the cost of operating the flight," Lutchmedial said.
He noted that the airlift does not offer passengers the luxury of showing up at the airport at any time to board a flight.
"Airline flight schedules are structured according to passenger demand, travel habits and convenient travel times to achieve optimal load factors. In addition, flight operations, flight crew duty times conduct, maintenance and air traffic procedures are strictly regulated by law to ensure the highest levels of operational safety. In addition, on the domestic airlift, demand is not always constant or balanced. Demand is directional on certain days like Fridays in Tobago and Sundays in Trinidad," he pointed out.
Lutchmedial further pointed out that the government has a public service duty to provide air transport links to support social and economic activities in Tobago.
"Most Tobago-domiciled passengers using the air bridge for essential travel may not be able to afford the full economy fare. Therefore, the solution may well lie in a two-tier tariff system, a subsidized tariff for Tobago residents and an economy tariff for non-residents.
He said that in 2017, a CAL official told a parliamentary select committee that the current airlift tariff of $300 had been set for more than a decade and did not cover operating costs of $600 to $700, even with a $100 government grant.
| Lutchmedial said today that the cost of providing a return airlift passenger seat using an ATR-72 aircraft is approximately $1,000.
"With revenue of $400 for one trip, this translates to an operating deficit of $600 per round trip seat and $40,800 per round trip flight with a 68-seat ATR72-600 aircraft. Even though airline flights are operated at 100% load factors, the revenue generated from airfares and subsidies is far below the economic cost of providing the service," he pointed out.
Lutchmedial added that CAL must receive the cost of providing the airlift service through an appropriate means such as a subsidy.
In a statement last Thursday, CAL said its domestic operations were characterized by consistent losses (US$9,613,100 as of June 2022) and other critical variables such as subsidized flights, high operating costs, price low which do not reflect the real market value and a- peak consumption period outside the July-August school holiday period.
However, Tobago Chamber of Commerce President Martin George called on the airline to retract the press release, which he said appears to blame the domestic airlift for the airline's economic difficulties and failures in the air. over the years and give an excuse not to increase flights between Trinidad and Tobago.
"If that's the case, and I hope it's not, I'm willing to give Caribbean Airlines the benefit of the doubt to clarify that point…so I take great umbrage at that, not just in as president of the Tobago Chamber of Commerce, but also as a citizen of Trinidad and Tobago, because we all know that this airline, since its inception, has been characterized by losses," George said.