Local Marketing Agencies Visit Walla Walla and Walla Walla Valley Wine Alliance Announce Plans to Share Executive Director | Business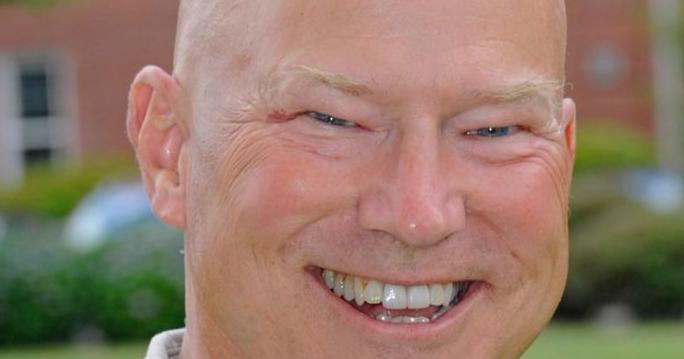 The Walla Walla Valley Wine Alliance and Visit Walla Walla will share an executive director as part of a strategic shift in operations for the two marketing agencies.
The move, announced Monday and effective immediately, expands the role of Robert Hansen, who has been executive director of the Wine Alliance since August 2019.
It simultaneously fills a vacancy for Visit, which has been operating without a senior administrator since late January, while reducing respective administrative costs for the two organizations that will continue to market the region on multiple fronts.
It also perpetuates a partnership started in May.
"At the end of the day, so much (about) our missions aligns with marketing the Valley," said Josh McDaniels, chairman of the Wine Alliance board. "And a big part of the valley in terms of tourism is due to wine. We just have these natural overlays that we help each other out with.
McDaniels stressed that the shared administrative position should not be confused with a merger of the two agencies.
Both are non-profit organizations, but as a community-designated marketing organization, Visit is funded by lodging tax money, while the alliance depends primarily on fees from its members, of which more than 80 wineries, as well as winemakers and other members.
However, the alliance receives part of its budget from accommodation taxes collected from visitors on their overnight stays.
Applications for funds for 2021 were due to be submitted to the city at the end of September.
Both organizations market Walla Walla as a destination, but the Wine Alliance focuses exclusively on wine visitors while Visit's approach broadens to include outdoor recreation and special events, historic tourism and tourism. agritourism with wine.
In addition to the executive director position, Visit Walla Walla will hire an administrative assistant who will distribute the tasks between the organizations, Monday's announcement said.
McDaniels has not disclosed Hansen's salary just yet, as the change comes as his annual review process takes place. But both organizations will see significant savings by splitting the cost of a six-figure salary, freeing up more funds for marketing.
"Moving to a single executive director model allows us to mobilize more resources to market Walla Walla as a premier tourist destination and world-class wine region, which is an important goal for both organizations," said the Visit Walla Walla Board Chair Tabitha Crenshaw in a prepared statement.
"Given Robert's current role as Executive Director of the Wine Alliance and his close involvement with the Visit Walla Walla Board of Directors, this is a natural fit."
Prior to joining the Wine Alliance, Hansen retired from a business career that included financial management positions with Ricoh USA/IKON Office Solutions and Brown & Brown Insurance NW. He also previously worked in public accounting. He came to Walla Walla from Portland in November 2018.