Local Government Week celebrated | Local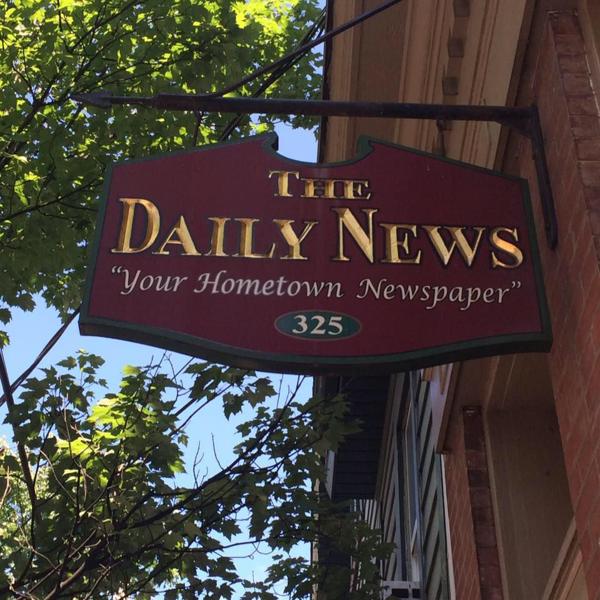 To honor local leaders, Local Government Week is observed across the state this week, April 11-18.
To celebrate, Supervisors and members of Huntingdon County Council shared why they got involved and why they encourage others to do so.
Now council chairman, Jim Bair first ran for Huntingdon Borough Council at the behest of then-mayor Dee Dee Brown.
"She said I was levelheaded and believed I would be able to do the job for what the residents needed," he said. "Since then, I think I've seen a lot of growth for the borough."
Judy Scott, Alexandria Borough Council President, said it is a person's due diligence to be aware of and participate in local government.
"Everyone has a responsibility to take care of their community," she said. "The government is its face, so it's important to be aware and know the elected officials."
Scott first joined the board at the request of other members. Since her arrival at the end of 2018, she says she is "blessed" to see progress.
"So many in our community are offering their help and the hope has grown," she said. "We are so lucky to live in a beautiful area."
For her, the best thing residents can do is to raise their voices and not be complacent.
Juniata Township Supervisor Greg Stein shared Scott's sentiments. He said residents should be proactive in thinking about the future.
"I think, overall, we tend to sit around and wait for something to happen before we work," he said. "But it can cause a lot of chaos in the end."
Stein wrote her name on the ballot when the opportunity arose eight years ago. He said that when the opportunity presented itself, he felt the need to participate.
The same was said by Smithfield Township Supervisor Doyland Gladfelter, who has served residents for 12 years.
Once retired, Gladfelter said he needed a way to fill his time.
"I love working with the township and the great people who live there," he said. "A lot of things have happened in our township over the years."
Carol Kuklo, Chair of Mount Union Borough Council, also praised the projects in her community.
"Since we joined about five years ago, we've completed our wall and have an ongoing park project," she said. "So much work needed, that's why I ran for the first time."
In Porter Township, Supervisor Ron Grove said that since his involvement, neglected projects have finally come to an end.
"We had two miles of bitumen and two and a half miles of sealant done," he said. "I wanted to help run the township as it should and I think I succeeded."
When new people get involved in their local government, more changes are inevitable.
"Things can just get complacent over time," Gladfelter said. "New voices mean new ideas and new perspectives."
Bair said even if residents aren't elected officials, they should attend meetings.
"They don't know how much it takes and all it costs," he said. "If they want to make sure their money is going to important things, they should try to get more involved."
Being elected is a job that people are proud of.
"There were great moments and there were horrible ones," Stein said. "But in the end, I know we're all really passionate about our region and want to see it continue to grow."
"We are here for our residents, so they have to tell us what they want," Kuklo said.
Scott said if someone is registered to vote, they should make wise decisions on the ballot.
"Everyone should do their own research and understanding when it comes to elections," she said. "The local government is there to help the community, not to control it."