Local community politicians brace for fallout from citizens' anti-LGBTQ rant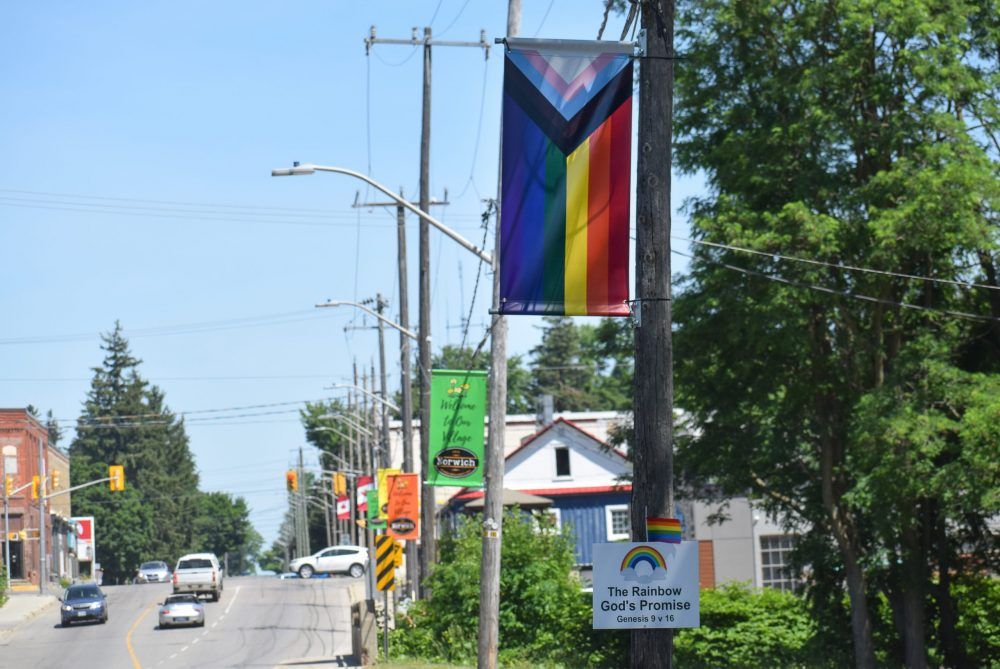 Content of the article
A rural township in east London is moving its next council meeting to a bigger location as it braces for a crowd in the fallout from an anti-LGBTQ rant that has many angry at local government.
Content of the article
After more than 100 people showed up last month, Norwich Township is changing the location of this week's council meeting to Oxford Center Hall "out of an abundance of caution", its lead administrator said in an email. The room can accommodate up to 175 people.
"We were concerned about the capacity of our council chambers," said Mayor Larry Martin, who is also Oxford County Executive.
Six people are registered to provide citizen delegations at Tuesday's meeting, he said, adding that the number is "quite unusual".
The time has also been pushed back by 30 minutes, from 9 a.m. to 9:30 a.m., so that everyone can join the room.
The council, particularly Martin, has come under fire for failing to interrupt a 30-minute citizens' delegation at the June 21 meeting of a man accused of stealing local rainbow banners, symbols of rights LGBTQ. Jake Dey, of Tillsonburg, who is charged with theft under $5,000, was given 10 minutes to address the meeting but spoke for nearly half an hour, at one point comparing Pride to the Nazis.
Content of the article
Members of a local citizens' group calling for Martin's resignation also plan to address the council on Tuesday.
"The expectation (at the meeting) is based on our letters to the mayor and council that a public apology and action will be taken by all of council to prevent this from happening again," Brian Kennedy, chairman of Norwich Residents for Love and Acceptance, wrote in an email.
"And while unlikely," he added, "the mayor's resignation for his role in what happened at the last council meeting."
Martin has previously said he will not resign, although he has considered such calls. The next municipal election is scheduled for October.
When asked on Thursday if he planned to comment on what happened during the last council debate, Martin did not provide a straight answer, saying he was focused on the next meeting. "As far as I'm concerned," he said, "the last meeting was the last meeting, and this is the next meeting. We will have to deal with things as they arise.
What if someone else makes offensive comments? "Let's hope that doesn't happen. If similar comments were made (that person) would be asked to stop.
In addition to the three members of the Norwich Residents for Love and Acceptance group, the council will hear from three other people, including a young member of the LGBTQ community and a resident, to speak about "the impact of the removal of the Pride banners on the family and the community," reads a letter to council.
twitter.com/CalviatLFPress
The Local Journalism Initiative is funded by the Government of Canada