Local business owners and job seekers are invited to the university's Go Local Career and Supplier Fair on April 28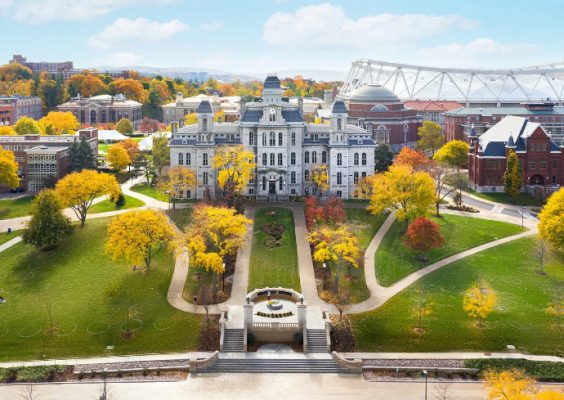 The University hosts a Career and Supplier Fair Thursday, April 28, as part of its "Go Local" economic initiative. The event will take place from 3-6 p.m. in the Oncenter Convention Center Ballroom, Lower Level, 800 S. State St., Syracuse.
Local business owners can meet with University procurement officers to identify opportunities to see how their goods and services can meet University needs. Individuals can attend to check out and apply for any of the hundreds of job openings at the University.
Interested persons are requested to register for the event.
Go Local is Syracuse University's commitment to leveraging the institution's economic power to improve regional economic inclusion through four key areas: building, hiring, buying, and community connections. .
The initiative aims to expand the participation of local, minority-owned, women-owned and veteran-owned businesses in construction and service contract opportunities; expand hiring of local residents, with a focus on neighborhoods that need job opportunities; and increase economic growth and employment in Syracuse through University procurement activities.
Key areas are overseen by team leaders: Pete Sala, Vice President and Facilities Manager (Construction); Karen Morrissey, Associate Vice President, Office of Human Resources (hiring); Jean Gallipeau, controller (purchasing); and Cydney Johnson, Vice President, Community Engagement and Government Relations (Community).
Team leaders invite the Central New York community to visit the Career and Vendor Fair to learn about the many opportunities to partner with the university in providing goods and services and the variety of jobs available. The goal is to create more connections between the University and the community to further strengthen our local economy, increase employment, and create more opportunities for local residents.
The event is also a great way for the campus community to meet local and diverse businesses and discuss opportunities they might have in their units.
Faculty and staff are encouraged to join their community networks to promote the April 28 event.
For more information about Go Local and how to get involved, visit Go to local webpage or call 315.443.2281.