Lake Asphalt has exhausted $291 million in seven years | Local company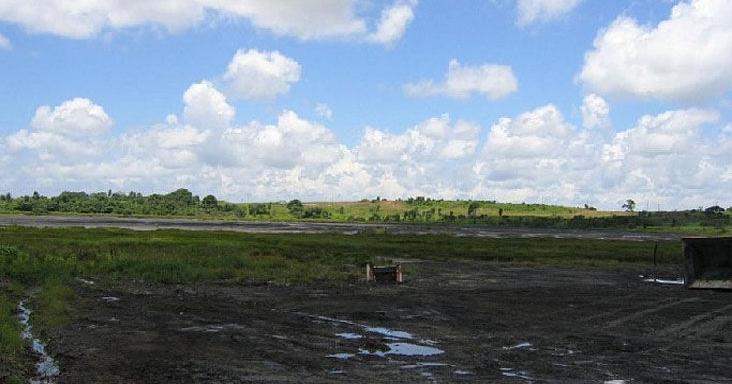 SINCE 2015, Lake Asphalt has not produced audited financial statements.
The latest audited financial statement for the La Brea-based company was produced by PKF Chartered Accountant & Business Advisors for the year ended September 30, 2015, approximately three weeks after the election of the current administration. Lake Asphalt's latest audit was only uploaded to its website on November 11, 2021.
In an interview with Express Business on Monday, the Permanent Secretary of the Ministry of Works and Transport, Sonia Francis-Yearwood, confirmed that the company had not produced audited financial statements for the past seven years.
"It's something we've raised as an issue with the company, and they're providing us with details about it. As far as I know, 2015 is the last audit and I believe there's a draft for 2016. We can't continue with the next one (audit), until they have the previous one," she explained.
Asked about the company's reasons for not checking records for the past seven years, she said the department was still waiting for documented reasons from the company.
"It has to do with the availability of information and the high turnover rate of personnel in the financial area of ​​the company," she said.
According to 2015 audited financial statements, Lake Asphalt had total assets of $399.4 million. Of this amount, the company had $279.34 million in cash and $11.85 million in short-term investments, for a total of $291.2 million.
And the company managed to make a profit of $37.36 million that year.
So what happened to the money?
Francis-Yearwood explained that the accounts cannot be taken in isolation and that the company would have had expenses to offset through 2016.
So how much money does the company have now?
"I can tell you categorically that they don't have that," she replied.
Seven years later, the company survives thanks to a monthly subsidy of 2.5 million dollars, paid by the Ministry of Finance to the Ministry of Public Works to keep it operational.
The sum covers the salaries of the company's 240 employees, since the company's sales represent only 25% of its total costs.
Additionally, it has a $50 million debt to Petrotrin for bitumen supply on its books.
So how did the company get here?
Francis-Yearwood said there were several facets to the script.
"First and foremost, we need to talk about what is Lake Asphalt's core product. We need to talk about what may have impacted Lake Asphalt's base product over the period 2015 to 2022. And then we will, of course, need to talk about Lake Asphalt's spending portfolio in the various areas over the course of of the period as well," she explained. She said it was a "much more complex issue".
In the 2020 Economic Review, Lake Asphalt reported an operating deficit of $10.2 million.
She noted that Lake Asphalt was only transferred from the Ministry of Energy and Power Industries to the Ministry of Works and Transportation in April 2022.
The announcement was made by Prime Minister Dr Keith Rowley at a public meeting in April.
"The Cabinet placed Lake Asphalt in the Department of Public Works and set up a committee with Nidco (the National Infrastructure Development Corporation) acting as the operating agency to create a new business model for Lake Asphalt to to make it sustainable, to make it profitable, to make it a contributor to the lake and beyond," said Dr Rowley.
Bad business model
In a Zoom interview on Monday, Public Works and Transport Minister Rohan Sinanan said Lake Asphalt did not understand its core business model because it was sitting on an asset worth billions.
According to its website, Lake Asphalt is responsible for the commercial development of Trinidad and Tobago's Lake Pitch, the largest natural asphalt deposit in the world.
"And its main business should have been producing products from Pitch Lake," he said.
Instead, according to Sinanan, it acted as a post office box for Petrotrin's bitumen and acted as a dealer rather than seeking to monetize its available asset, Pitch Lake, for its benefit.
The closure of Petrotrin in October 2018 was a blow to Lake Asphalt, as around 90% of its business relied on bitumen produced by the Pointe-à-Pierre refinery, which was owned by Petrotrin, with no additional input.
The company was looking to import products into the market, but in the now competitive environment, subcontractors were already securing supplies elsewhere.
Sinanan said the Department of Public Works and Transportation is the primary end user of Lake Asphalt products.
It was for this reason that he aligned himself with the ministry to ensure that he received the products he needed.
Currently, the company makes about $1 million in revenue per month.
He observed that Lake Asphalt was able to make more money while Petrotrin was operational because Petrotrin subsidized the price of bitumen and in some cases Lake Asphalt failed to pay on time. This led to his debt to Petrotrin, estimated at $50 million.
Sinanan said that in the years since Petrotrin closed, Lake Asphalt used cash to manage expenses. He noted that Lake Asphalt has never stopped processing its pitch, but there is no demand for the unprocessed product.
"How do we take this product and bring it to market? In the form we are using now, there is not much demand for it at all. So we need to reinvent this product in a way that even entrepreneurs can buy. There's a whole production chain that needs to be in place before that to be in a usable form for entrepreneurs to use," he said.
On the question of whether management or its board should take some responsibility for decisions made by the company, Sinanan stepped aside.
Instead, he wanted to focus on the business today and what needed to be done to make it viable and profitable again.
"You have to create a product that people want to buy," he repeated, noting that management was asked to identify three main product lines.
For now, in his opinion, it is still too early to know what exactly Lake Asphalt will look like in the future. Will he look for a foreign partner who would bring capital and technology? Will he keep all of his employees?
He noted that there is a proposal for new equipment to process raw asphalt that could cost around $50-60 million.
Sinanan said it was difficult to set a timeline on the new path the company will take, but he has proposals to consider and will eventually seek Cabinet approval.
Asked how long the government intends to maintain its subsidies, he said: "I'm not taking this decision because the subsidy actually comes from the Ministry of Finance. However, we have the mandate to ensure that there is a turnaround.
Did this government drop the ball on Lake Asphalt?
"I can't talk about what happened before April of this year. As minister now in charge, we seek to turn the tide," he said.