Johns Hopkins will distribute COVID-19 test kits to the local community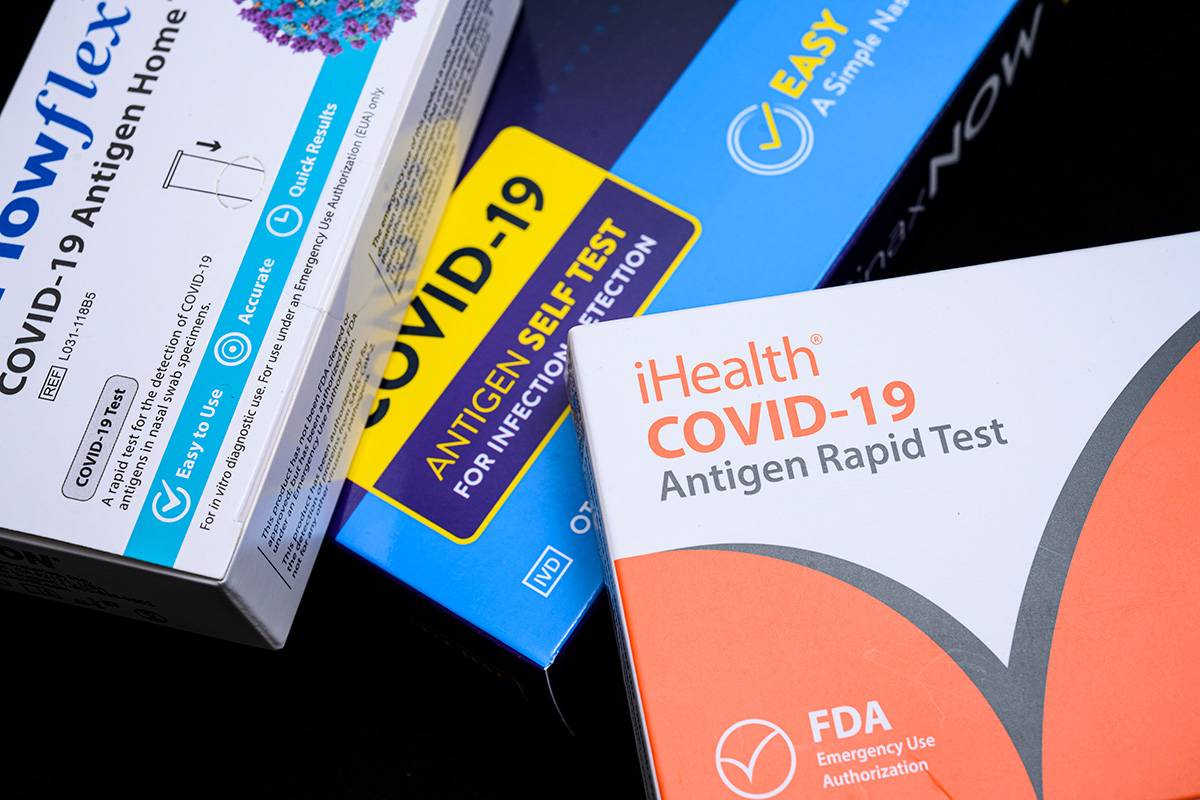 Johns Hopkins University will provide more than 3,300 COVID-19 test kits to distribute near Hopkins campuses and throughout the city of Baltimore, putting a key public health tool in the hands of city residents at a time where COVID test kits can be hard to come by.
The test kits, part of a supply purchased by the university, will be distributed along with approximately 30,000 N95 and KN95 masks, hand sanitizer, disinfectant wipes and toiletries provided by government affairs offices. and community and economic development of the university. Staff members in these offices are working with JHU community partners to ensure that testing kits and other pandemic necessities reach those who need them most. Each test kit package contains two tests.
"For many people, getting tested remains a real challenge. We hope that by making these resources available, we can help our neighbors through this pandemic."
Alicia Wilson
Vice President for Economic Development
"Testing remains one of the best ways we have to protect each other and stop the spread of COVID," said Alicia Wilson, vice president of economic development at Johns Hopkins. "But for many people, getting tested remains a real challenge. We hope that by making these resources available, we can help our neighbors through this pandemic."
The test kit distribution plan uses the same approach successfully tested with the East Baltimore Food Access Initiative at the onset of the COVID-19 pandemic beginning in the spring of 2020. This effort resulted in the distribution of over 2, 24 million meals to the inhabitants of the city. over a period of 20 weeks.
The model – in which Hopkins works closely with trusted community partners, who ensure resources go where it's needed most – has since been expanded to include the distribution of masks, hand sanitizer and other PPE directly to the community.
"As we prepare to launch this rapid COVID testing distribution effort, I want to express my deepest gratitude to our community partners, who joined us at the start of the pandemic to distribute food to our neighbors and are working with us again to deliver rapid test kits to the community," said Johns Hopkins University President Ron Daniels. "Expanded access to testing — along with ongoing vaccination efforts — is critical to curb the spread of COVID for everyone."
Four sites have been designated for the test kit effort: The MIX Church, The Door, Johns Hopkins Bayview Medical Center, and GCA/Economic Development at Eastern. These groups will distribute test kits to community organizations and event sites, including Food Access Partners, Homewood Partners, recipients of funding through the University's Innovation Fund to community safety, the Day at the Market program, mobile clinics, the upcoming CIAA Fan Fest basketball tournament and Bayview Community Affairs. GCA will hold weekly meetings with its community partners for updates and to monitor and restock test kits and PPE as needed.
Additionally, Johns Hopkins will be hosting a community COVID-19 reminder clinic on Monday, February 28 from 11 a.m. to 3 p.m. at the Bunting Meyerhoff Interfaith and Community Service Center at 3509 N. Charles St. in Charles Village. The clinic is open to all members of the community ages 12 and older as well as Johns Hopkins affiliates; walk-in appointments are available, but Affiliates are encouraged to plan ahead through MyChart.