Imbert: the government is already using big data | Local company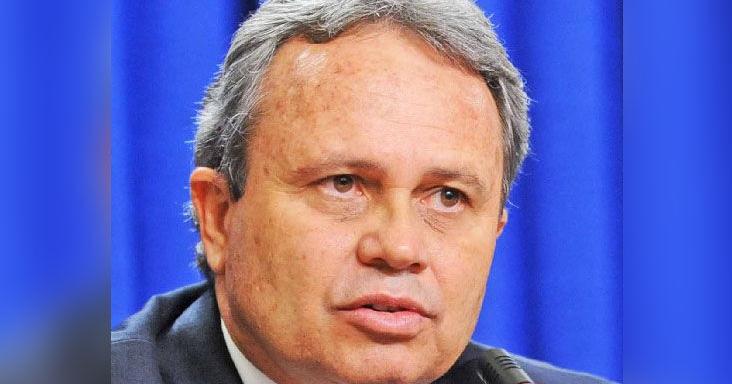 The potential of big data to transform government is vast and is being actively researched, according to Finance Minister Colm Imbert.
Speaking virtually at the UN Big Data Forum in Trinidad and Tobago on Wednesday, Imbert said big data can also be useful in providing real-time information such as tax collection and the release of official documents. .
"With real-time data at their disposal, government agencies can make more informed decisions, improve their services and take appropriate action quickly. Big data also has the potential to improve government operations or dictate a political outcome at the polls. "
Imbert explained that he uses big data to prepare the annual budget.
"I rely on a lot of data to guide us in our revenue forecast for the coming year. In particular, big data forms the basis for estimating oil and gas prices and production, which are essential parts of our budget process. "
He noted that the Ministry of Digital Transformation is focused on the implementation of its digital transformation agenda, which begins in fiscal year 2022 and that the Ministry of Education will also embark on a digital transformation agenda. to facilitate digital literacy at all levels of the education system and among all stakeholders. .
"The Ministry of Planning and Development is also transforming the Central Bureau of Statistics (CSO). This will provide accurate and up-to-date information from a central source. Data is a valuable tool for planning and resource allocation. The adoption of big data technologies will thus allow the publication in real time of economic and financial data, "he said.
However, Imbert warned that big data has some drawbacks, as in 2016 UK political consultancy Cambridge Analytica misused individual electronic data in an attempt to interfere with the electoral process of various countries.
He said it's critical that any big data ecosystem also includes measures to prevent abuse.
"User rights will remain at the forefront of any policy governing big data. The government will therefore engage in a legislative review to ensure cases of potential abuse, "noted Imbert.
The minister noted that an aggressive agenda has been set to ensure that this country is not left behind, but is able to lead the region in technology.
"I want to assure the public that the government is committed to making all of these projects happen. "
He noted that Trinidad and Tobago has the capacity to harness the full potential of big data, thanks to its modern telecommunications infrastructure, state-of-the-art Tier 3 data centers, 100% mobile cellular network. , its mobile penetration of 142 per cent, internet penetration of 77% has and a pool of highly skilled talent to power data analytics
In addition, Imbert said the government recently agreed to fully subscribe to the International Monetary Fund's Improved General Data Dissemination System, which supports better data transparency, encourages statistical development and, most importantly, helps create synergies. between data dissemination and policy development.
Imbert told the virtual meeting during the question-and-answer segment that the government hopes to meet most of its digital transformation goals by 2022. These goals include electronic national identity for citizens, as well as cashless transactions in most utilities.
He also said that training and access to finance will be provided.
"One of the most important things is access to appropriate and modern technology. We have found that a lot of people in the system are not tech savvy and are now in leadership positions in the public service, so a lot of training will be required, "Imbert said.