Government to receive $532.8 million from First Citizens APO | Local company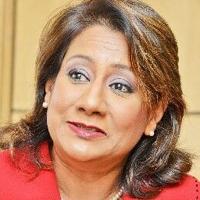 The GOVERNMENT will raise a total of $543,478,250 if its supplemental public offering (APO) of 10,869,565 common shares at $50 per share in majority state bank, First Citizens, is fully subscribed.
From the gross proceeds of $543.478 million, approximately $10.654 million of total expenses incurred under the APO will be deducted, according to the APO prospectus. This would result in the government offsetting $532.824 million from the stock offering.
First Citizens Bank Ltd is the lead banker for the issue, while the lead securities broker is First Citizens Brokerage and Advisory Services.
The 10,869,565 First Citizens shares held by the government, through a company called First Citizens Holdings Ltd, represent 6.71% of its stake in the bank. If the offer is fully subscribed, the government will retain a 60.11% stake in the bank, guaranteeing that it "will remain the majority shareholder of the bank after the closing of this offer".
According to the APO's prospectus, which was released on Tuesday: "It is expected that individual applicants who subscribe for 2,000 shares or less will each be awarded 100% of their application for shares, unless the individual class is significantly oversubscribed. . "
The prospectus also states that in the event of oversubscription by the APO, priority will be given to individual subscribers "in accordance with the policy of promoting the widest possible participation in the shareholding".
In a press release on Tuesday, First Citizens Group CEO Karen Darbasie said: "Backed by our strong history as the most underwritten initial public offering (IPO) stock in the history of the Exchange of Trinidad and Tobago, we believe that this APO offers the citizens of Trinidad and Tobago the opportunity to enhance their investment portfolio. We look forward to your substantial interest and invite the public to capitalize on this offer. »
The bank said the resounding success of the July 2013 IPO at $22 per share and the March 2017 follow-up APO at $32 per share "is evident in the size of the investing public. , shareholder returns and pursuing the strength and performance of First Citizens.
The bank reported that at the end of the fiscal year, September 30, 2021, First Citizens Group reported year-over-year growth in pre-tax profit of 8.4% to $902 million. First Citizens has successfully grown its core business over the past five years, as evidenced by the expansion of its asset base, equity and loan portfolio.
Finance Minister Colm Imbert announced during the presentation of the 2022 budget on October 4, 2021 that he would make an APO of First Citizens shares.
The proposed date for the closing of the APO is July 22, 2022, according to the prospectus.