First Citizens profits increase by 8.8% | Local company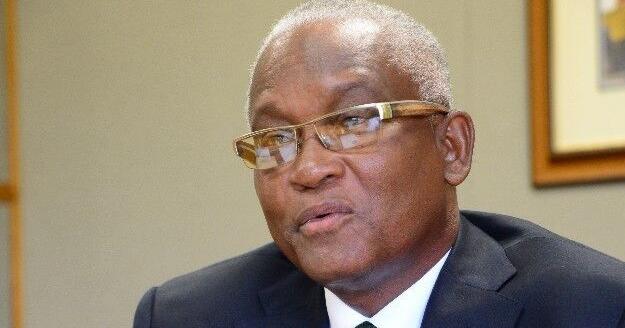 MAJORITY State-owned First Citizens Group Financial Holdings Ltd (First Citizens) yesterday reported after-tax profit of $335.19 million for the first six months of its 2022 financial year, up 8.8% from 308 $.10 million the banking group earned for the same period in 2021.
In his report, First Citizens Chairman Anthony Smart said the increase in profits for the six-month period ending March 31, 2022, "is a positive demonstration of the group's efforts to return to performance levels of 'before the Covid-19 pandemic'.
The bank's board of directors declared a second interim dividend of $0.34 per common share, bringing the total interim dividend for the six-month period to $0.74 per share. This represents an increase of 15.6% over the same period last year of $0.64.
He said First Citizens' policy of paying quarterly dividends is aligned with the group's strategy of consistently delivering value to its shareholders. The bank's chairman also said the dividend increase was due to the bank's improved profitability and given its strong capital base.
Smart said: "Our performance continues its upward trend since 2020 and aligns with the economic recovery both domestically and globally.
"The group remains cautiously optimistic about future growth. While consumer lending remains subdued, commercial lending is trending higher due to the significant easing of Covid-19 restrictions and the corresponding increase in business activity.
He said the increase in business activity is welcome relief for the T&T economy "as sluggish employment and rising imported inflation would have slowed the rate of consumer loans."
Smart noted that the conflict between Russia and Ukraine has driven up energy prices and worsened supply chain disruptions.
He said that as the bank monitors these local and global conditions and their impact on its operations, First Citizens continues to strategically focus on the security, stability and competitiveness of its operations.
"Our digital transformation strategy will enable us to improve operational efficiency through automation and frictionless workflows, as well as an increased ability to deliver new digital products and services.
"As we drive growth and shareholder value creation through the strategic pillar of diversification, we will continue to actively advance all options to expand our core banking business into potential new markets and territories."
Effective September 2020, First Citizens, through the 100% owned First Citizens Investment Services, became the second largest shareholder of Barita Investments Ltd, an investment services company listed on the Jamaica Stock Exchange.
Speaking in Parliament in March, Finance Minister Colm Imbert said the government was targeting mid-year for the additional public offering of 10,869,565 ordinary shares of First Citizens.
Imbert had said in his 2022 budget presentation that he hoped to raise around $550 million for budget support. After the divestiture, the government will own 60.1% of First Citizens, he noted.