Fenton praises local businesses | News for Fenton, Linden, Holly MI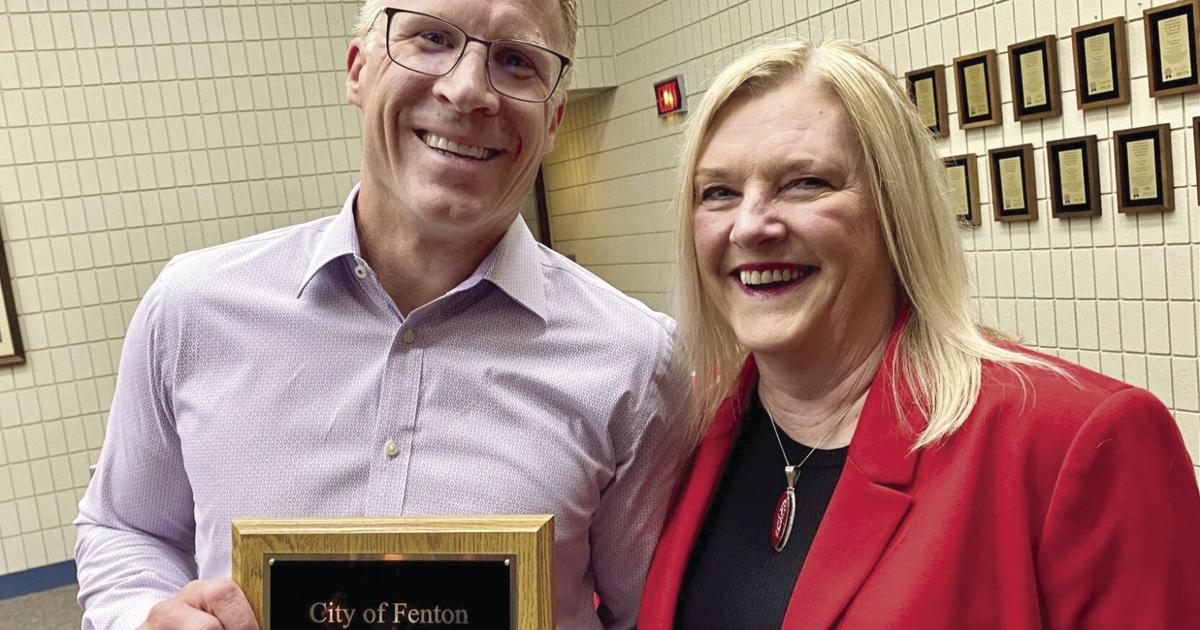 At a recent Fenton City Council meeting, Mayor Sue Osborn thanked full-service design and construction firm Rhoads & Johnson for their work in making modifications to the City Hall lobby that protected the health of city employees and customers during the pandemic and increased safety at the same time.
Osborn presented company president Kevin Johnson with a plaque that reads: "In recognition of your help and generous contributions to the town of Fenton during the Covid-19 pandemic."
"We're lucky to have businesses like yours in our city," Osborn said at the meeting. "And we really appreciate what you've done for us."
The construction company quickly transformed the almost entirely open lobby, where visitors sometimes overlooked seated reception staff, into a more professional environment reminiscent of a bank, with elevated stations for employees and a large glass wall separating them. visitors.
City Manager Lynn Markland said Rhoads & Johnson was particularly responsive at a time when businesses were being contacted by a relentless stream of businesses and municipalities seeking to make their workplaces safer based on what was learned about the Covid-19 virus.
Johnson, who served as the company's president for 23 of his 26 years there, said his team was truly committed to building a safer City Hall lobby that didn't have not detract from the appearance of the building. "It was really meaningful for us to be able to help with that," he said. "It's the gateway to city government, and it's been a great honor to help the city in times of need."