Farley presents a budget of 3.97 billion dollars for 2023 | Local company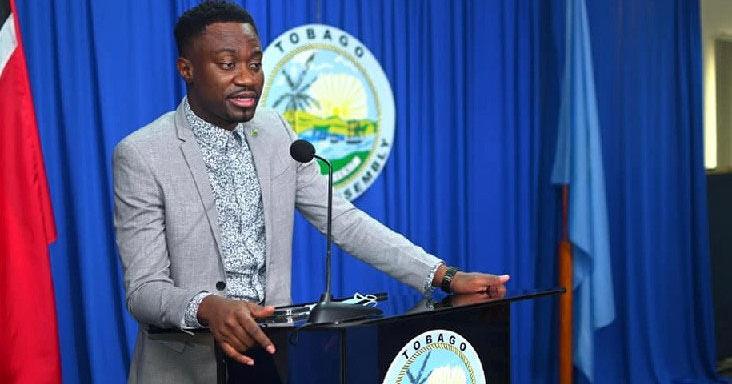 The Chief Secretary of the Tobago House of Assembly (THA), Farley Augustine, presented his first budget for Tobago yesterday.
It was the first budget under the administration of the Progressive Democratic Patriots (PDP), which took office in December.
Augustine said his $3.97 billion budget was "a budget for the people of Tobago."
He said he remains hopeful that Tobago will get it all when the national budget is read later this year by Finance Minister Colm Imbert.
Augustine, who is also Finance Secretary, presented the Draft Budget Estimates 2023, at Assembly Hall, Jerningham Street, Scarborough under the theme 'Towards a smarter, greener and more self-sufficient Tobago'.
His presentation lasted three and a half hours.
The Assembly's total draft expenditure estimate for fiscal year 2023 is $3.97 billion, of which recurrent expenditure estimates are $3.07 billion and $900 million development.
"The Assembly's estimated total expenditures were based on a projected national budget of $57.4 billion, an increase of $1.9 billion in fiscal year 2023, and a 6.9 percent allocation to the 'Assembly in accordance with the top end of the DRC (Dispute Resolution Commission) recommendation,' Augustine said.
The Health Division was awarded the largest slice of the pie, with $918.4 million, followed by the Education Division, $485.06 million.
He projected that the total revenue to be collected in Tobago for the fiscal year 2023 is $219.24 million.
Augustine also announced the creation of a new division – the Office of the Deputy Chief Secretary.
"The Office includes a Department of Intergovernmental Affairs (DIA) with primary responsibility for securing self-government for Tobago as soon as possible," he said.
The political leader of the PDP, Watson Duke, is the current Deputy Chief Secretary.
The budget debate will take place next week on Tuesday and Wednesday.
"Math not math"
Speaking to members of the media after the presentation, Minority Leader Kelvon Morris said the $3.97 billion budget was not a calculation. Morris said more family intervention measures should have been addressed by Augustine.
"To have the support systems and the support programs that we need to really do the kind of interventions that deal with families at all levels, so and I haven't gotten this clear and concerted plan on how which we will fund the Health, Welfare and Social Protection Division to ensure that we can target families, especially disadvantaged, vulnerable people and areas of Tobago.
"Special programs to deal with what you would call the so-called hotspots, the so-called villages with the real challenge, I haven't seen that come out in a clear way, so like I say, I would really push for details, and we also have some ideas that we are putting forward that we think can really have an impact on changing this kind of rising crime rate in Tobago," he said.