Do not consult members on price increase | Local company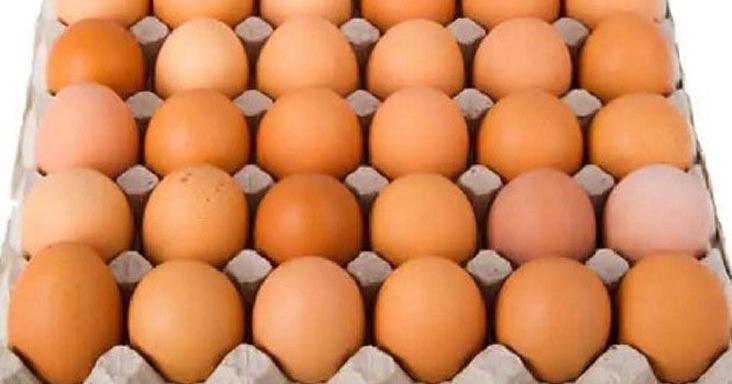 COMPETITION law consultant Taimoon Stewart has expressed concern that the local egg farmers' association intends to hold consultations among its members before raising the price of the commodity.
In an article in the latest Saturday Express, titled "Egg Farmers' Prices Rising," Trinidad and Tobago Table Egg Association (TTTEA) President David Floyd said he doesn't could not give a specific time frame as to when the price of eggs would rise, the move is inevitable as chick feed, soybeans and packaging and other materials have risen.
"The date will be announced soon as we need to consult with members of the association to discuss the new award. The increase should be around $1 to $1.50 per dozen, but that's not set in stone yet. Eggs are now sold in supermarkets for $20 to $24 a dozen," Floyd said.
In a memo on the matter to Express Business, Stewart said members of a trade association getting together to agree on the amount of price increase to be applied by all of its members amounted to price fixing. This activity is prohibited under the Trinidad and Tobago Fair Trade Act (TTTFA).
Stewart, who also teaches competition law to postgraduate students at UWI Law School in Barbados, cited Section 17(1) of the TTFTA, which states:
"A deal that-
a) fixes prices directly or indirectly … is an anti-competitive agreement and is prohibited by this Act.
The article provides a defense for businesses to challenge the illegality of the agreement, when it states "…except in circumstances where the agreement is reasonably necessary to protect the interests of the parties involved and does not bear harm to the public interest".
Arguing that the exemption itself "is highly unusual and does not appear in any other competition law regionally and internationally," Stewart said price fixing is considered by courts in the United States, the EU and elsewhere "to be so manifestly harmful that it is not necessary to make any further investigation or prove the harmful effect once the proof is obtained".
She said the TTTEA's intention to publish the agreed price in the media is "hard evidence of price fixing".
The competition law consultant noted that any agreement between competitors to increase prices will protect the interests of the parties involved.
But she wondered if the TTTEA and its members could defend the deal as not prejudicial to the public interest?
"The need to increase the price of table eggs is not a problem. But if competitors decide, on their own, what price each will charge, then there could be healthy competition. For example, some farmers may decide to sell their eggs at a lower price than others in order to gain market share (attract more customers to them) and so, even though they would initially have lower profits, they might be able to recoup that loss in the quantum sold.
"It is clear that consumers will benefit from access to table eggs at lower prices. That's the whole point of competition. And it is in the public interest. Fixing the price is therefore detrimental to the public interest since egg producers will be prevented from competing with each other.
Stewart also cited Article 17(2) of the TTFTA, which states: "Any decision or concerted practice of an association of undertakings, the object of which is to prevent, restrict or distort competition, is anti-competitive and prohibited under this Act." The TTTEA is a business association, she says.
She said there were cases in many jurisdictions involving trade associations caught fixing prices and fined heavily.
For example, she pointed to the 2016 decision by the UK Competition and Markets Authority (CMA) to fine five fashion modeling agencies and their trade association, the Association of Model Agents (AMA ), for collusion on prices for modeling services in the fashion industry. between 2013 and 2015. These fines amounted to £1.5 million (US$1.9 million).
The fines followed similar sanctions imposed on modeling agencies by French and Italian authorities in early 2016.
In 2018, the Turkish Competition Council fined 14 autogas dealers for engaging in price fixing.
Also in 2018, the German competition authority fined six special steel companies, a trade association and ten individuals for entering into price-fixing agreements and exchanging competitively sensitive information. The fines amount to 205 million euros.
According to Stewart: "It may leave the TTTEA and its members shaking their heads in disbelief. Of course, TTTEA members could meet and discuss market trends, supplier pricing, joint marketing efforts, develop industry standards, or represent members in negotiations with government agencies.
"But it is illegal to use the trade association to monitor or suggest member prices or to share information with its members that would indicate its members' expected prices. They should not discuss the trade policy or strategy of individual companies.
She said the TTTEA doesn't just suggest prices, it sets prices that apply to all members, adding that "it would be wise for the association and its members to familiarize themselves with the law and recognize and accept that the old way of doing business must change to comply with the law.
She said it would also be wise for the TTTEA to approach the TTFTC for advice on how to proceed to ensure compliance with the law.
"Furthermore, this warning applies to all professional associations," she said.