Desalinated water is not sustainable | Local company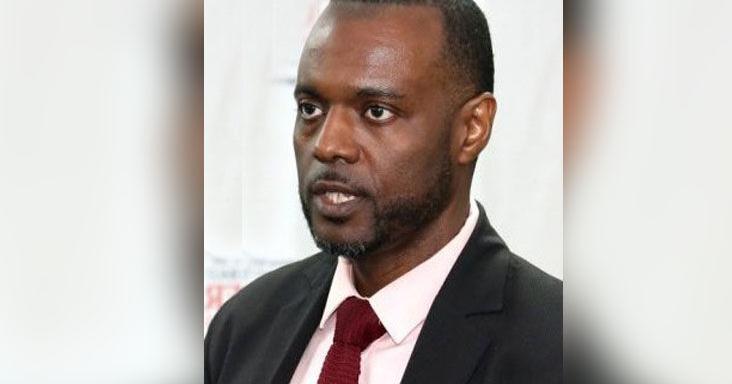 The Water and Sewerage Authority (WASA) intends to undertake a water audit with the aim of reducing the country's reliance on Desalcott.
The water audit is part of the company's short and medium term strategic action plan.
The plan was approved by the WASA Board of Commissioners in January 2022 and submitted to Cabinet in March 2022 where it was ratified before being submitted to the Regulated Industries Commission (RIC) for review.
"Most importantly, the water audit would delineate the areas outside the Point Lisas Industrial Estate that receive between 50 and 63% of the water from the Desalcott plant, and provide an assessment of the volumes and additional pressures needed to replace this desalinated water. . This assessment would be a key part of a broader national plan to reduce the country's reliance on desalination," the plan states.
Last year, Public Services Minister Marvin Gonzales called WASA's contract with Desalcott "unsustainable".
WASA purchases desalinated water under two water sales agreements which are take-or-pay contracts with Desalcott and Seven Seas Water Corporation, which supplies industrial sites in Point Fortin.
In 2012, the Desalcott contract was amended to expire on December 31, 2036.
WASA's annual bill to Desalcott is $72 million.
"While the original intention of the desalinated water purchases was to supply the Point Lisas industrial estate, which generates enough revenue at $12 per square meter for full financial recovery, the reality is that WASA exports the majority of desalinated water outside the industrial zone. real estate," according to the December 2020 Cabinet Sub-Committee Report on WASA.
This report indicates that only 30% of desalinated water purchases are consumed in the Point Lisas industrial area.
water audit
As it stands, WASA said it does not measure water leaving all of its production facilities or distributed throughout its network.
To this end, the water audit, which will be internally funded from WASA's capital budget and the Public Sector Investment Program (PSIP), will seek to rectify this.
"As a result, it is difficult to accurately determine and model water volumes, pressure and customer supply schedules, as well as to monitor, reduce and control water losses. The results of the audit will provide a better understanding of where water is used in the system and will facilitate the development and implementation of effective strategies to provide optimal network performance and more informed resource investment decisions.
"The network assessment will identify any problems in the collection, treatment, transmission and distribution systems such as leaks, poor water pressure management, etc. that could prevent the customer from achieving service improvements through increased water production. In the absence of such audits, the potential of the network is unlikely to be maximized. In addition, there is an inherent risk of misallocation of scarce resources, particularly in situations where huge capital investments are made, for example to increase water production capacities or pipeline replacement infrastructure, without an accurate and robust assessment of the specific nature of the water. 'supply encountered', the plan says.
In addition, he intends to take over the water supply infrastructure from Heritage Petroleum to improve the community water supply and improve WASA's operations.
The water utility also intends to involve the private sector in public-private partnership (PPP) agreements to exploit the mega-watersheds and in its well rehabilitation program.
According to the plan, WASA has three objectives: to increase operating efficiency and reduce dependence on the treasury, eliminate water scheduling with the aim of having a 24-hour water supply and 7 days a week nationwide by 2024 and meet the needs of WASA's residential customers. water production and distribution capacities that would reduce dependence on desalinated water and increase dependence on surface and groundwater.
Limited interconnectivity
The strategic plan noted that the existing water supply network has evolved over the years in somewhat unforeseen ways, mainly in response to the emergence of new population centers and residential developments, including unplanned developments.
"A notable feature of the systems configuration is the increased use of booster stations to supply end consumers, particularly those residing at high altitudes; and a concomitant reduction in reliance on storage tanks, many of which have been abandoned or are not functional. In the face of these developments, water scheduling has contributed to pressure management issues, which have exacerbated the problem of leaks, and contributed to the frequent destruction of plumbing infrastructure in buildings in the immediate vicinity of stations. overpressure.
In addition, inadequate pipeline interconnectivity limits flexibility in moving water from surplus to deficit areas. There is also a need for digital mapping of the entire network, including valves and faucets. This will reduce downtime for repairs," he said.
The plan indicated that the audit, which will take place in two phases on the Caroni North and South and North Oropouche transmission networks, will:
i) identify the precise production volumes of WASA's Caroni and North Oropouche wastewater treatment plants,
ii) locate where WASA meets supply,
(iii) determine if there are gaps between supply and demand, and
iv) quantify water losses along any point of the network, whether due to physical leakage or theft of water.
Tariff review
Two weeks ago, in a webinar organized by the Regulated Industries Commission (RIC) entitled "Sustainable Water Delivery in T&T", the Minister of Public Services, Marvin Gonzales, said that after 28 years, the tariffs of water should rise.
He had said that WASA relied heavily on government grants to fund its day-to-day operations.
"This cannot continue if we intend to provide an efficient and sustainable water distribution system throughout the country. It is in light of this that WASA has recently completed a business plan, cost of service study and capital investment program, and in the coming weeks will be submitting this information to the RIC in as a request and justification for a revision of the tariffs", he had declared. .
The strategic action plan noted that the RIC recommended that WASA commence a new five-year forecast for the 2022-2027 control period.
He indicated that as a result, the preparation of the business plan and price control proposal (2022-2027) is ongoing.
He said a consultant was hired to:
(i) Prepare a Cost of Service Study (CSS) with input from WASA engineers and analysts;
(ii) prepare the price control proposal;
(iii) integrate the business plan and price control proposal and
(iv) provide training to WASA staff to increase internal capacity to carry out this necessary and ongoing process.