CEO of WiPay launches an American neobank | Local company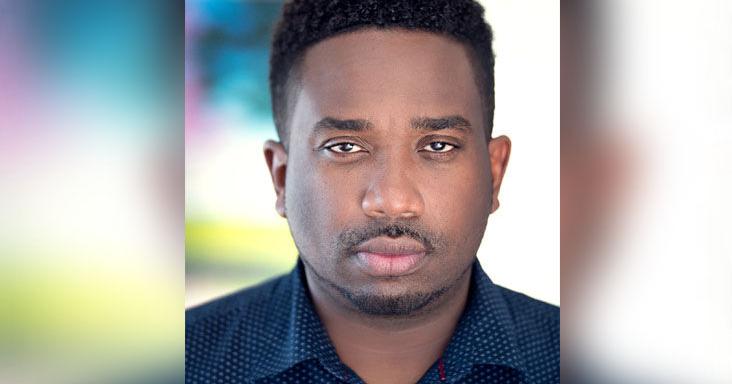 ALMOST as soon as he moved into his new Miami home in August of last year, WiPay Founder and CEO Aldwyn Wayne has been busy realizing an aspiration he has had for years: to start a neobank. , a financial institution without physical branches that is powered by technology and artificial intelligence and offers its customers services at a lower cost than traditional banks.
Four months later, Color Bank was born.
Color Bank, whose slogan is "For the Culture," targets Caribbean and African diasporas in the United States, promising customers that they will be able to open a bank account without a social security number and that they will receive a free Mastercard debit card. .
Color Bank would allow Caribbean students at universities in the United States, for example, to have their own bank accounts and a free debit card, which would make it easier for parents to transfer money to them.
Starting Color Bank in four months meant the WiPay CEO was involved in dozens of virtual meetings and had to travel to Atlanta and San Francisco to make physical presentations to venture capital funds and companies. potential investors.
Wayne's pitch deck included some of WiPay's major partnerships and projects since fintech payments solutions started operating in 2017. Partnerships include Mastercard and remittance payments giant Ria Financial Services. The company has completed projects for the Justice System of Trinidad and Tobago (CourtPay), the National Electronic Commerce Delivery Service (ENDS) in Jamaica, and the digital transfer of government funds to thousands of households in Grenada to purchase school supplies.
Color Bank's pitch deck was so exceptional – and the idea of ​​a neobank targeting Caribbean and African diasporas so compelling – that the neobank attracted two of the best partners in the fintech startup industry: one of the largest companies in venture capital in the world and Bancorp, the American bank specializing in providing banking and technology solutions to non-bank companies, ranging from entrepreneurial start-ups to those in the Fortune 500.
Wayne negotiated the venture capital firm's Latin American fund investment and asked Bancorp to serve as Color Bank's custodian bank and also as an entity to set guidelines for client onboarding.
Color Bank, which begins accepting deposits after its official launch in late March 2022, has raised US $ 20 million in seed capital, which means its initial value is now around US $ 75 million.
Wayne and WiPay Holdings will be the majority shareholders of Color Bank. The business partner of WiPay CEO, Miami music mogul Ted Lucas, who is the CEO of Slip-n-Slide Records, is also one of the neobank's original shareholders. Jamaican singer Shaggy has become the Color Bank brand ambassador.
Wayne said his goal is for Color Bank's valuation to reach US $ 1 billion in five years, thereby achieving unicorn status.
"The goal is to become a unicorn. Not a Caribbean unicorn, but an American unicorn. Nubank of Brazil is valued at over US $ 1 billion. Revolut outside the UK is valued at over US $ 1 billion, as is Chime in America.
"My aspiration is to do the same thing: get a valuation of a Caribbean-owned neobank at over $ 1 billion," said the entrepreneur, who has a master's degree in information systems management at Georgia Institute of Technology.
Wayne has a five-year plan for Color Bank and it includes listing the company on the New York Stock Exchange, which is normally done by CEOs of companies after initial public offerings (IPOs) of shares.
"The dream is to ring the bell. But the income has to be at a certain level before you can even think about it. And I give myself five years; five years to conquer the Caribbean and five years to make Color public. Let's see, "said the entrepreneur.
He added that over the past 20 years, the most billionaires have been created in the history of the world and that 90% of those billionaires were founders of tech companies.
"There is a way to this. We have a niche for the track because it's not like we're walking into America with something that we don't have a market for, "Wayne said.
He said there were 45 million first-generation migrants in the United States, contributing an estimated US $ 1.3 trillion to the US economy. Of the number of migrants, 10 percent or 4.5 million are Caribbean nationals.
"Using this logic, it stands to reason that Color Bank's initial target market is US $ 13 billion," he said.
In interviews last week, Wayne said the motivation behind his founding Color Bank is the same that led to the creation of WiPay: to improve financial inclusion as a way to increase the wealth of the Caribbean.
"My dream is that if you give everyone access to fair and equitable banking services, then the resulting opportunity will be a better society. Color Bank will provide access to finance where access was not previously available, "he said.
The fintech executive said this access to finance means Caribbean people living in the United States will be able to get loans from Color Bank, using Caribbean assets as collateral. Wayne sees it as a significant opportunity for advancement.
Asked about the Rebel Mastercard which was announced with great fanfare in November 2019, Wayne said that WiPay had submitted an application under the Central Bank's August 2020 e-money licensing scheme and was awaiting a response from the Bank. .