Cabinet, deputies on 2014 salaries too | Local company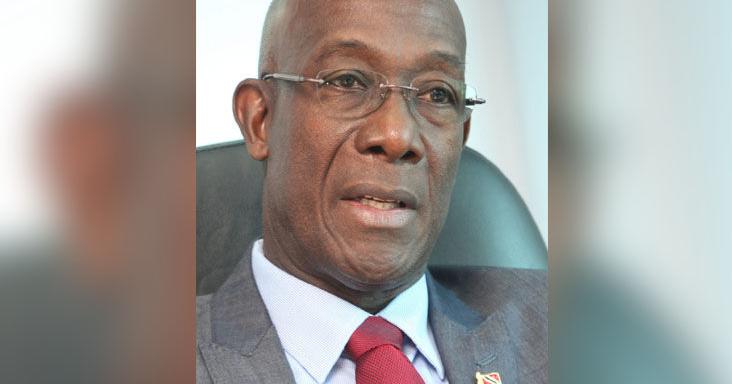 Prime Minister Dr Keith Rowley has dismissed claims that the political leadership and Parliament have looked after themselves and won a pay rise.
Speaking at a public PNM meeting in Arima on Tuesday evening, Rowley said there were no proposals before parliament for pay rises for ministers and MPs.
"For the benefit of the media that caters to the public, let me tell you what the facts are. The last time MPs and ministers got a pay rise was in March 2014, following the November 2013 recommendations of the 98th report of the Salary Review Board," he said.
"And I can tell you that there is no report before Parliament being considered for an increase in MPs. And I must also remind you that when I became Prime Minister of this country, and faced with the economic calamity and loss of revenue that we have faced, I have made a public commitment to the country that there will be no salary increase for MPs until the economy has been overthrown," he added.
The Prime Minister said that just as the government was about to balance the budget, came Covid. "There will be no pay rises for members of the executive, cabinet or members of parliament until the economy can take care of them. the same thing I say to the unions, I told my colleagues in Cabinet and my colleagues in Parliament upfront," he said, adding that he was consistent on this issue.
Noting that someone claimed he was afraid of a march by the unions (against the pay offer of the director of personnel), the prime minister said he had no such fear. "What I have is trust in the good sense of the good people of Trinidad and Tobago," he said.
The prime minister said one thing he could give assurance on is that the country has a government in place that is aware of the plight of the people and is responsible and would provide the best relief the country can afford.
The Prime Minister said that when his government took office it had to borrow money to pay salary increases, which included $6 billion in salary arrears which had been accepted by the outgoing administration of the UNC. "I want to ask a question: are you the people of Trinidad and Tobago telling the government to do the same thing again?" Tell me! I'm listening!" he asked, to which the crowd shouted "No".2