Business Round-up: Local Marketing Consultant Starts New Business | Business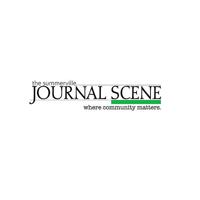 Launch of Daysie
After years of marketing other brands and products for other companies, consumer packaged goods veteran Tara Pate is launching a line called Daysie herself. Pate said his company will offer a line of delicious tasting and carefully designed simple syrups for coffee and occasions, Pate said in a press release.
Pate, an integrated marketer, has spent the past five years working for big brands like NatureBox and DripDrop Hydration in San Francisco, but returned to the Charleston area to be closer to his family when the pandemic began.
Pate worked at her company for more than a year and a half while on leave from her full-time job, the statement said.
Pate launched Daysie with three signature flavors to start with: Madagascar Vanilla, Coconut, Almond and Salted Caramel. Each Daysie flavor is certified organic, contains natural ingredients, is made without preservatives, and comes in a recyclable glass container, the release said.
Currently Daysie is an e-commerce business, but is quickly looking for wholesale opportunities in local stores and cafes.
Dorchester Chamber will organize courses for companies
The Greater Summerville Dorchester Chamber of Commerce has announced a six-week course series that will include a variety of topics to help local businesses.
Classes will include information on how best to use social media, interact with traditional media, and learn about the latest and greatest in human resources practices.
The series begins January 12 and classes will run from 8 a.m. to 10 a.m. The cost of registration is $ 15 for members and $ 25 for potential members.
The series will run through April and will also include information on new tax laws and best practices for a company's financial health. To register, call the room at 843-873-2931 or visit their website.