Antigua Records 7% Increase in Visitor Arrivals in July | Local company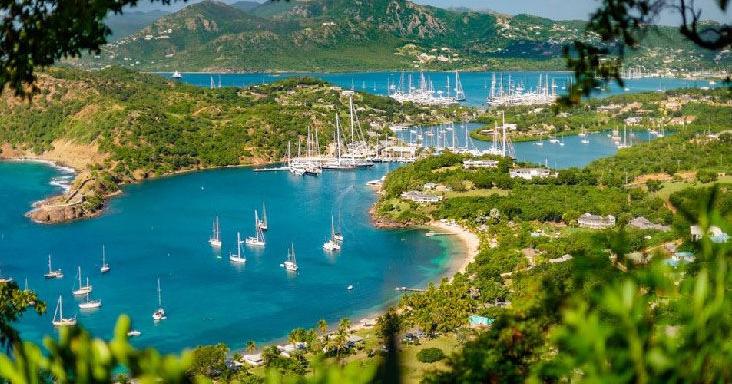 Antigua and Barbuda on Monday reported a 7% increase in tourist arrivals in July as the country continues to see a "steady rebound" in visitor arrivals following the coronavirus (Covid-19) pandemic which had forced the closure of the borders here.
The Ministry of Tourism said that during the month of July, Antigua and Barbuda welcomed 24,673 visitors to the destination, an increase of 23,405 for the corresponding period last year and the 2019 record of 23,031.
"For a second year, we are experiencing a healthy summer season as consumer confidence in travel increases and travelers make the decision to take that long-awaited holiday or that previously delayed trip," said Tourism Minister Charles Fernandez.
"In July, we saw a notable increase in group travel which contributed significantly to our growth, with one group from the United States attracting around 500 visitors traveling to enjoy our summer events. We are optimistic that this strong growth position will continue through August. »
Tourism officials here said an influx of visitors from the United States contributed to the rise with arrivals 30% higher than in July 2019. They said 13,305 of the visitors traveled by air from the United States in July, an additional 3,000 compared to July 2019.
There was also growth in the UK market, with an increase of 272 UK visitors to the destination, leading to a 5% increase in tourist arrivals for the month compared to 2019. Arrivals amounted to 5,650 compared to 5,378 in 2019.
Arrivals from Canada were up 1% while the Caribbean market was down 19%.
During the month, the Antigua and Barbuda Hotel and Tourism Association (ABHTA) reported occupancy rates of 63% among its members.
The Antigua and Barbuda Tourism Authority (ABTA) attributes the 7% growth in air arrivals for the month of July 2022, compared to July 2019, to increased air travel, aggressive marketing of destinations, easy travel protocols, consumers' enthusiasm to return to travel and their desire to participate in Antigua's summer carnival again.
"Antigua and Barbuda is currently among the top ten Caribbean destinations leading efforts to revive Caribbean tourism," said ABTA Chief Executive Colin James.
"With good month-on-month growth and our overall tourist arrivals for the year to date only 16% below 2019 figures, Antigua and Barbuda's tourism rebound prospects look positive, especially considering the global tourism forecast. For the fall, our teams will continue to focus on closing the gap and fully recovering," said James.
Overall, the total number of stays compared to arrivals for the period of January to July 2022 (YTD) stands at 154,099. This is an increase of 91% compared to the 2021 comparison. of 80,509 and a 16% reduction in the gap from January 2019 to July totals which stood at 184,465.
IMF predicts 7% growth
Following the International Monetary Fund (IMF) Article IV consultation with Antigua and Barbuda in February 2022, Mission Chief Varapat Chensavasdijai said, "Antigua's economy -and Barbuda is recovering from the Covid-19 pandemic. Real GDP growth is estimated at 4.8% in 2021, after a sharp contraction of 20.2% in 2020.
"A sustained recovery in tourism and construction activity is expected to support real output growth of 7% in 2022. Two-thirds of the population have been fully immunized, which is among the highest rates in the Caribbean. However, a prolonged pandemic (for example, due to the emergence of new virus variants) and supply chain disruptions could dampen the recovery at the same time as wage and price pressures intensify.
"The government is determined to achieve the objectives of its medium-term fiscal strategy aimed at reducing the public debt-to-GDP ratio to less than 70% by 2030.
"Despite the pandemic, fiscal consolidation resumed in 2021 and the primary deficit narrowed to 1.8% of GDP (from 3.8% in 2020), reflecting domestic revenue mobilization, external subsidies and reprioritization of spending.
"The 2022 budget envisions a zero primary balance, with an ambitious capital spending plan funded by higher revenue, grants and borrowing. The uncertain revenue outlook underscores the need to streamline tax exemptions, strengthen tax compliance, and fully implement tax and customs administration reforms.
"It will also be important to assess the costs and benefits of current energy pricing mechanisms given rising international oil prices. It will be essential to contain spending on salaries and transfers and to improve the management of public finances.
In addition, the authorities should give priority to clearing arrears to suppliers and creditors while avoiding the accumulation of new arrears.
"The financial sector is showing signs of recovery. Banks are well capitalized and liquid, but credit growth has been slow, especially for the household sector. Loans under moratorium in banks and credit unions decreased significantly in 2021 and non-performing loan ratios remained stable. Nevertheless, supervisors should closely monitor asset quality and ensure that loan loss provisioning is commensurate with credit quality risks, especially in credit unions.
"Antigua and Barbuda is highly susceptible to climate change and natural disasters, and continues to face structural challenges related to high reconstruction costs following Hurricane Irma and limited access to affordable home insurance against disasters".
—CMC