Antigua against control of LIAT going to Nigerians | Local company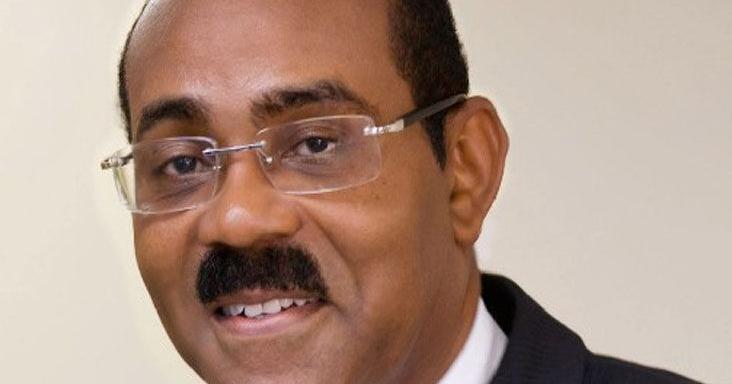 ANTIGUA and Barbuda Prime Minister Gaston Browne has said he does not support a proposal to hand over the majority stake in a new regional airline to foreign investors, as leaders of the Caribbean Community (CARICOM ) are set to discuss the future of cash. LIAT airline.
"We also received a proposal from investors… from Nigeria and they had indicated their interest in buying 75% of the shares of LIAT. But governments in the region are also interested in literally reviving LIAT and reinvesting in LIAT.
"I think it's a superior option because the problem is that if you have an entity outside the region with the majority of the shares, it would only be a matter of time before the price inflates us and we would consider the regional option," Browne told listeners to his weekend radio show here.
He said a meeting of regional leaders "is not scheduled for this Tuesday, but the following Tuesday…to discuss the way forward for LIAT and to determine how we structure it going forward.
"But either way, we're pretty confident that LIAT will stay in the sky and we'll be able to grow LIAT through any combination of shareholders we choose.
"But my preference is for the shareholding to stay in the region so that we have regional control and to avoid the type of price spike that is likely to follow if the majority of shares end up in foreign hands," Browne added. .
Caribbean Community (Caricom) leaders at their summit in Suriname earlier this month agreed on a new modern Multilateral Air Services Agreement (MASA) that will enable a new framework in which air transport will work in the area.
Saint Vincent and the Grenadines Prime Minister Ralph Gonsalves, who had been president of the Antigua-based LIAT, said countries, especially those in the eastern Caribbean, were badly affected by the loss of thousands of seats. "because LIAT as it is no longer in front of us.
He said that a decision had been made involving some countries in the region to resolve the problem of any regional air carrier, may well be the revival of LIAT in one form or another, "but we must bring in a aviation consultant to put together the framework and some urgent numbers for us to move on".
Gonsalves said such a meeting could possibly take place in St. Vincent and the Grenadines or St. Lucia between July 28 and the end of July…to move this issue forward in a very practical way."
LIAT (1974) Ltd, which entered administration in July 2020 following increased debt and the impact of the coronavirus (Covid-19) pandemic is owned by the governments of Antigua and Barbuda, Barbados, Dominica and Saint Vincent and the Grenadines (SVG) .
Prime Minister Browne previously said a decision had been made that would allow Barbados and SVG to sell their shares in LIAT to St John's for one EC dollar (one EC dollar = 0.37 US cents).
Earlier this year, Browne called on unions across the Caribbean to rethink their positions on the latest offer made to laid-off airline workers.
The government of Antigua and Barbuda said it was providing two million dollars "to meet partial satisfaction of the cash component of the compassionate payment" to former local employees of the regional airline.
Late last month, the Leeward Islands Airlines Pilots Association (LIALPA) said the laid-off workers have been on the hook since April 2020 and are in dire straits.
The airline, before entering administration, served several regional destinations, has reduced its operations and now flies to Anguilla, Antigua, Barbados, Dominica, Guyana, Grenada, Guadeloupe, Martinique, San Juan Puerto Rico, St Kitts, St Lucia and St Martin. —CMC