Answer the call of the sea | Local company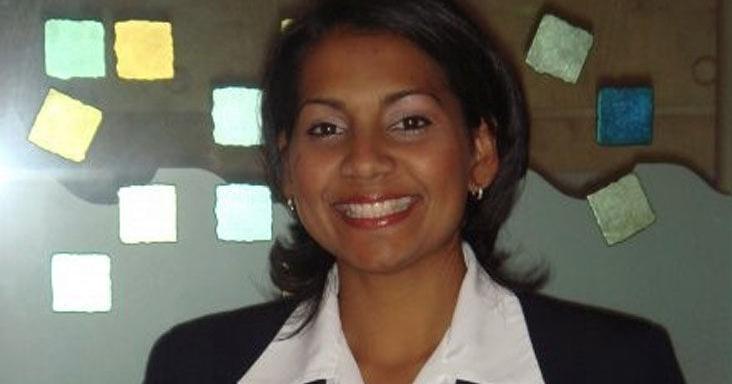 Sharon Michelle Narine worked with Royal Caribbean Cruises Ltd for five years before resigning to start her own catering business alongside her South African husband and restaurant owner-in-laws.
But after 20 years away from a career at sea, Narine, 45, finds herself back where it all began – in the luxury cruise industry where she has once again applied for a management position serving clients.
Narine, who fell in love and got engaged aboard the Adventure of the Seas cruise liner, before moving to South Africa to get married and start her business, made the decision to return to her career at sea due to the training she received throughout her life, her taste for adventure, the culinary arts, linguistics, maritime studies and training in hotel management.
The sailor at heart started working for Royal Caribbean at the age of 25 and has held various positions including guest services agent, concierge, departures coordinator, group coordinator and assistant director of customer services.
She re-applied to work in the cruise industry months before the Trinidad and Tobago government signed a Memorandum of Understanding (MOA) with Royal Caribbean International, providing thousands of people with a employment opportunity, with successful candidates embarking on a positive and life-changing career.
Some 2,000 citizens have been able to get jobs with Royal Caribbean International after the Ministry of Tourism, Culture and the Arts and Royal Caribbean signed a memorandum of understanding for the campaign to recruit nationals to work on the cruise line . Royal Caribbean makes thousands of jobs available to T&T nationals in more than 500 categories, catering to varying skill levels.
Career filled with benefits
Narine said: "In 2000 I applied to Shipmate Services and was interviewed by a recruiting agent for Disney Careers. They recruit agents for the cruise ship industry, primarily Royal Caribbean Cruises Ltd. I was interviewed for Disney Careers and declined the offer.
"Again, in 2005, I decided to apply while working in internet banking and telebanking. I passed and started a new career as an officer with Royal Caribbean International on April 3, 2005, at the age of 25. Once you get the C-1/D visa, passport and completed medical exams, you receive an ID at the start of your career," Narine said.
Narine's offshore career has come with many perks and benefits. "It's extremely rewarding work, traveling the world and getting paid for it. Once on board, your daily commute to work is just a few minutes. My time at sea has given me a deeper knowledge of the culinary arts, culture and languages ​​Lifelong learning on board includes, for example, STCW and DuPont safety training, maritime e-learning and hotel management training.
She added, "The training helped with problem solving and technical thinking, delivering a five-star customer experience, ensuring compliance with organizational policies and procedures, developing and promoting new strategies and concepts to management teams and of onboard supervision, managing the delivery of standards, efficiency, service and quality within the guest services team, with gold anchor standards, and delivering the wow experience to board," she said.
"I love adventure, visiting different ports of call and going on shore excursions. I got engaged on board before moving to South Africa to get married and start my own business. I loved working with people from all over the world, I have worked with front desk people from Romania, Turkey, Bulgaria, Spain, Hungary, Argentina, Peru, Jamaica, Paraguay, Uruguay, Holland, Australia, England, etc.
"You get discounted prices for cruise vacations for family and friends, air travel en route and back, free laundry service, free medical insurance, required by maritime law, and discounts at cruise ship stores and often at land-based stores, bars and restaurants," Narine said.
Benefits for T&T, Caribbean
Narine said the opportunity to work in the cruise industry builds character and will therefore benefit this country as recruits become better versions of themselves.
"I think this is a wonderful opportunity for the Caribbean to save, build, discover, learn and become better leaders. I also believe that international marketing / international relations is necessary to build a career at sea with the luxury cruise lines, and Tobago is a great port-of-call destination," Narine said.
She admitted that the work can be difficult. "Although it can be demanding and challenging at times, working in the customer service department is an incredible life experience. If you develop a good sense of maturity and responsibility, are hardworking, honest and personable, you can build a career at sea," Narine said.
Narine, who used a famous quote from Confucius as advice for those wishing to work in the cruise industry, said that when you love your job, it feels more like a choice than a burden, so, "Choose a work you love, and you will do it." never having to work a day in your life.
Learn more about Sharon Michelle Narine
Narine is engaged on a freelance basis as a business model for corporate/corporate branding, public relations and image consulting across the many forms of media, public relations and advertising, television, press, radio, video and print media such as billboards. She is the face of 15 local commercials.
She has been teaching for the past 15 years after achieving World No. 1 and being a Gold Medal recipient from the London Chamber of Commerce and Industry in London, UK. She has taught tertiary courses including LCCI, ABE, CIM, Certificates and Diplomas at the Training and Development Institute. She is currently pursuing graduate studies at Heriot-Watt University.
She is a professional model, actress and singer, with one of her most recent commercials being bmobile's "Don't Fuss for Christmas" campaign.
Narine volunteers at the Trinidad and Tobago Volunteer Center, working on projects such as the New Fire Festival, Healing with Horses, Buccoo Tobago and Living Water Community.
She opened her home to Venezuelan migrants and refugees in 2020 to help as a host; donate clothes and food, help with work, etc. ; and with the Living Water Community.