Amid optimistic analysis, notes of caution | Local company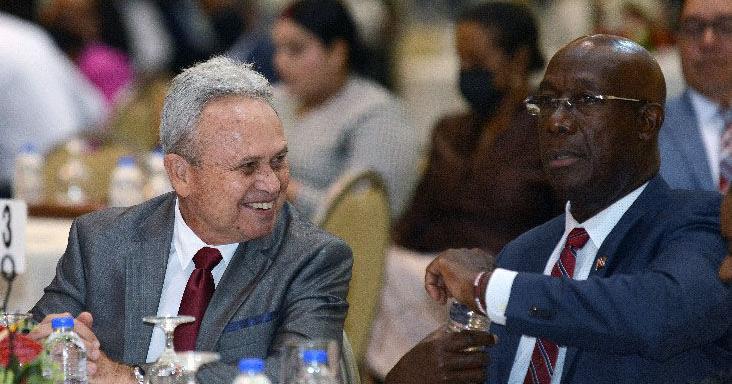 FRIDAY'S Spotlight on the Economy 2022 had a lot of good news: a reduced deficit; stable and rising foreign exchange reserves; an increase in the country's gross domestic product (GDP) and a reduction in the debt-to-GDP ratio.
On the fiscal side, Permanent Secretary of the Ministry of Finance, Suzette Taylor Lue Chee, said the revised revenue estimate for 2022 was $51.5 billion, about $8 billion higher than the estimate. initial estimate of $43.3 billion in the 2022 budget presentation. This means revenue for fiscal year 2022 is now expected to be 19% higher than the original estimate.
The permanent secretary said the finance ministry had revised its spending estimate to $55.2 billion. This represents an increase from the original estimate of $52.4 billion, an increase of 5.3%. This means that the revised budget deficit for 2022 is expected at $3.7 billion, well below the original deficit estimate of $9.09 billion.
"As previously reported, spending is likely to be lower than our current working estimate, so we expect the shortfall to be less than $3.7 billion," Lue Chee said.
In his address, Finance Minister Colm Imbert said he was confident the budget deficit for 2022 would be $2 billion.
He also pointed to a slide demonstrating that T&T is an example of a low-pressure economy, given its finances, at present.
This slide assessed the impact of the misery index, which adds unemployment and inflation rates, and took into account the budget and current account deficits of 14 countries in the region. Mr Imbert said that due to the recovery of the T&T economy, it is "entering a low pressure situation because of our finances".
While announcing good news, several speakers suggested that now was not the time to abandon prudence, particularly with regard to government spending.
The need for caution was first raised by Central Bank Deputy Governor Dr Dorian Noel, who said export prices for T&T's main energy exports are expected "in the coming months ", remain high and gradually adjust lower, as geopolitical tensions and supply chain effects fade.
But he cautioned: "As far as the balance of risk is concerned, the risks (to the national economy) are tilted to the downside, at the moment, so we need to be sufficiently prepared for the possibility of a reversal to the downside. much earlier and faster drop in prices (of energy exports).
Noel added that under the circumstances of the possibility of a sudden and sharp reversal in energy prices, it is imperative that T&T focus on rebuilding and improving its economic buffers – such as the foreign exchange reserves of the country and its heritage and stabilization fund – which have been weakened by the Covid-19 pandemic and the current economic context.
"Furthermore, we must be extremely careful, and perhaps err on the side of caution, in weighing short- and medium-term political considerations. Poor or misaligned policy choices can delay a return to sustainable growth or require corrective adjustments at a later date," Noel said.
And Imbert, who was optimistic for most of his presentation, concluded it by saying, "We can't let our guard down. As the Deputy Governor of the Central Bank has pointed out, with such an unusual degree of uncertainty in the global economy and with extreme volatility in commodity prices -…and prices will fall – we need to get out of the current crisis stronger…"
In his final words to the Spotlight, Mr Imbert said: "Things are looking up, but we have to be very careful going forward because we don't know what the future holds."
And the last words of the Prime Minister, Dr Rowley, the last words of the Spotlight, were: "We make sacrifices every day. And what we want to know is that when you make a sacrifice, you get a benefit from it and not waste it trying to be either capricious or irresponsible.
"We have limits. The amount of resources available is limited and the government is committed to ensuring that whatever fiscal space we have, we will use it to try to grow the economy, while providing comfort and relief those who are least able to support themselves.
"To do this, we must rely on our role in the international market, which is currently showing favorable results for us.
"We don't know how long this will last, but we have to be careful to make the most of what comes to us from the international environment…As we try to be optimistic about what happens to us in the extra income, we also need to focus on the source of that, and how tenuous it might be.