AMCHAM T&T defends Tiah | Local company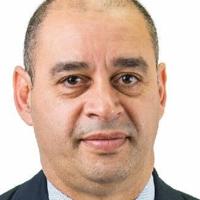 The American T&T Chamber of Commerce (AMCHAM T&T) yesterday defended Eugene Tiah, saying that as chairman of Phoenix Park Gas Processors Ltd (PPGPL) for 13 years, his safety record was world-class.
The chamber's comments follow Tiah's withdrawal on Tuesday from the five-member team that has been appointed to investigate the deaths of four underwater welders.
Tiah's selection to the committee, announced last week by Energy Secretary Stuart Young, has been repeatedly criticized by opposition United National Congress (UNC) members.
Tiah, in her withdrawal statement, said: "I believe that no time should be wasted in establishing the facts that led to this tragedy. Recommendations from the incident investigation should be implemented quickly and lessons learned should be shared across the industry.
"It seems that the good of the country is subordinated to the shenanigans of a few. I have therefore made the decision to withdraw from the commission of inquiry.
In a statement released yesterday, AMCHAM said Tiah, who is a former speaker of the chamber, has shown considerable security leadership during his career and is widely regarded as a security pioneer. in T&T.
He noted that his safety leadership continued in his various roles after PPGPL, including as Executive Chairman, Energy and Industrial Gases business unit, Massy Energy.
"Eugene always acted with the utmost integrity and in the most political manner possible. Indeed, even as he left the now abortive commission of inquiry into the incident announced by the government, he did to ensure that the work of the commission is not hampered or obscured by comments around him.
"We understand that this is an emotionally charged issue and that many often competing interests are involved. However, we call on all those who can have an impact on national development, especially those with responsibility specific and official in this regard, to consider the impact of their actions. If the will of capable professionals to serve continues to be compromised, we will all be poorer for it," AMCHAM T&T said in its statement.
The business group said it now looks forward to the speedy execution of the commission of inquiry into the fatal incident in Paria.
On Wednesday evening, Prime Minister Dr Keith Rowley announced he was scrapping the five-person committee and heading to Cabinet for a three-person commission of inquiry.
The chamber added that it looks forward to the identification of the commissioners and the full and final report being made public.
Fyzal Kurban, Rishi Nagassar, Kazim Ali Jr and Yusuf Henry died after being sucked into a pipeline during underwater maintenance.