10 million dollars in subsidies for the yachting industry | Local company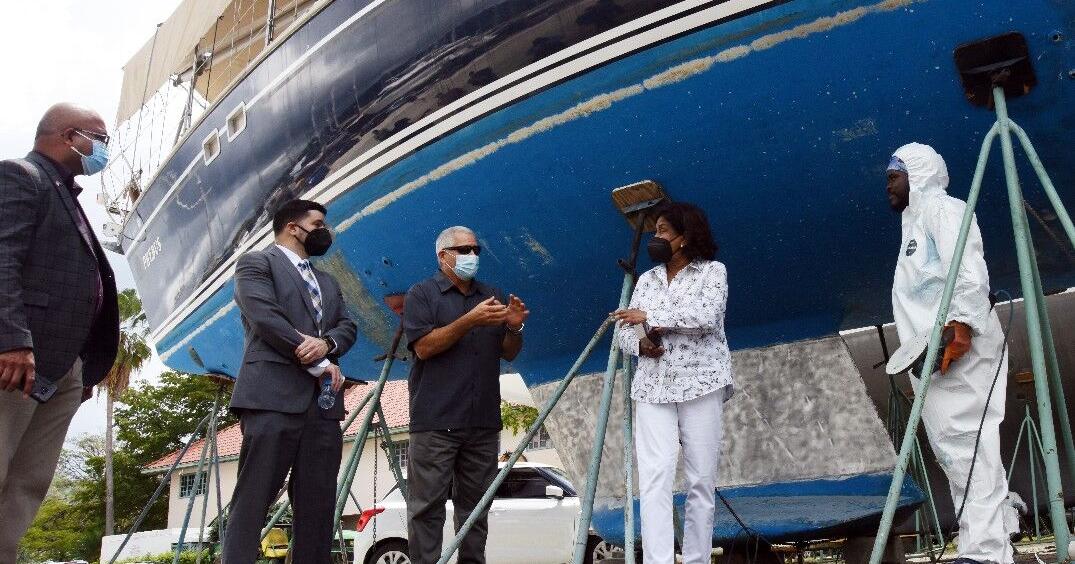 In an effort to revitalize the yachting industry, the government distributes $10 million in grants to people who work there.
The grant mechanism, which is unique, is intended for small and micro-enterprises that serve the industry.
Additionally, the government is seeking to make the entry of yachts to T&T less bureaucratic by reducing the 13 pages of paperwork to a single document to be implemented by the Department of National Security.
"The long-awaited single harmonized form, which has been approved by the Cabinet, must be put in place as soon as possible," Trade and Industry Minister Paula Gopee-Scoon told a conference held yesterday at Peakes Yacht Services in Chaguaramas. , in conjunction with the Yacht Services Association of T&T (YSATT) and the T&T Coalition of Service Industries.
She observed that the industry has been negatively affected by the pandemic and the public health measures implemented to mitigate the virus.
"This has led to an overall decrease in yacht arrivals for 2020 and the closure of some businesses, which has brought the domestic industry to a virtual standstill," she said.
Knowing that shipyards were operating below capacity and that the incentives available were not aimed at small businesses, the subsidy mechanism was introduced.
Talking about how small businesses qualified for the grants, Gopee-Scoon said micro businesses (classified as businesses with annual revenue of $250,000 or less) would be eligible for a grant. cash grant of up to $20,000 to cover 100% of business costs. . Small businesses (classified as businesses with annual sales greater than $250,000 but less than or equal to $8 million) will be eligible for a cash grant of up to $50,000 to cover 75% to 100% specific business costs.
"This grant fund facility was created to meet working capital needs, such as business rent, utilities, raw material purchases, and the purchase of equipment and tools. These are the resumption of commercial activity and the return to work. We have therefore deliberately relaxed the qualification criteria for applicants wishing to access this grant," she said,
Applicants must be T&T nationals and provide proof of industry experience.
She said an assessment team will be set up by the ministry and application forms will be available from Friday. Grants will be processed in three weeks.
"We recognize that it is the skilled workforce that really drives this industry and therefore this facility will appeal to those of you who offer services such as fiberglass work, welding, carpentry, upholstery services, sailmaking, electronics and electrical, painting, and rigging. This facility will also be available to those involved in the other services such as hospitality services, transport facilities, storage facilities, docks, retail stores, travel agencies and yacht brokerage," she said.
She noted that there are an average of 150 businesses serving the local yachting industry, 84% of which qualify as micro and small enterprises (MSEs).
Furthermore, she noted that the yachting industry employs around 1,700 people, both skilled and unskilled, in a number of services including storage, repair, maintenance and ancillary services.
Of these, she said, about 64% of businesses are involved in repair and maintenance services. Nineteen percent of companies provide hospitality services, transport facilities, storage facilities and dock space. The remaining 17% of businesses offer other services such as retail stores, travel agencies and yacht brokerage.